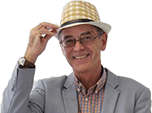 162,651 Miles, 10 Owners: £5,750.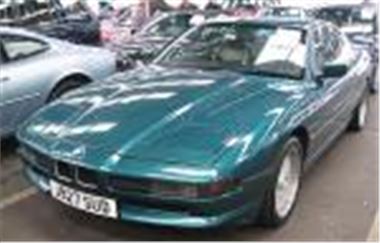 What was it about this 12-year-old 91J BMW 850Ci? The bidding started at £3,500 and went all the way to £5,750. A cool £2,000 over book disposal value for a 91J with 100k.
But there was a mood in the auctions today. A lot of private buyers. And some sky high prices.
I estimated £300 for a spiffed up 96N Mondeo 2.0LX estate with 112k on it. But oh, no. Two private buyers fought it out to £525, so it's going to have to do a fair bit of mini cabbing over Christmas to justify that.
A wreck of a 91J 205GTI 1.6 made £250. Last Monday's 1972 Ro80 was back, now with an earsplitting exhaust and bid to £475, but it was running sweetly with no more than a bit of condensation smoke out of the back. Even a 144k mile 93L Citroen ZX 1.4 Reflex was all of £130.
A bit more real world was a 6 month old 6k mile 04 reg MINI Cooper S in al-over black with a full length sunroof sold for £14,250, a 97k mile 99R BMW 523iSE Touring auto, sold for £4,750 and a 60k mile 98S Ford Explorer sold for £4,050.
But it wasn't a day for bargains.
Remember, if you buy anything at Blackbushe on Wednesday it has to be off the premises by 2.00pm Friday or you face storage charges from then until 3rd January.
There will be sales as normal on Wednesday and Friday with the van sale on Thursday.
As always the best way to look for a specific car coming up at auction or to pre-check a day's sale is to visit
www.auctionview.co.uk
This service also now gives composite price information (average auction price, CAP and Glass's) and now allows you to buy a selection of cars directly on-line.
For sales at BCA Edinburgh, click here for full details:
www.british-car-auctions.co.uk/main.asp?page=60
Brightwells next HUGE WEEKLY 4x4 SALE takes place tomorrow Tuesday 21st December at Easter's Court on the A49 by-pass, Leominster, Herefordshire, start time 11.00am, phone: 01568 611325, website:
www.brightwells.com
Comments