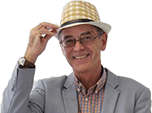 Prices Reasonable at Auction Today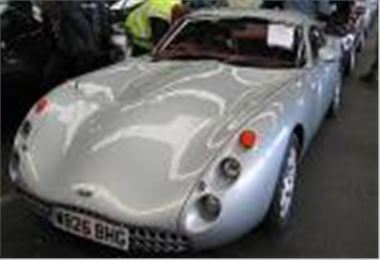 Not often you see a TVR Tuscan 390 at auction, but there's a first time for everything. This 20k mile 2000W example seemed to run okay with no sign of the head problems that can afflict the 4.0 litre Speed Six, but the trade is now wary of these cars so top bid was a low £15,900.
X5s are now old enough to start getting sensible and top bid for a 39k mile 2000X 4.4 Sport was £22,400. While a 31k mile 2001/51 Porsche Boxster 2.7 Tiptronic bid to just £22,100.
Other low bids included £2,800 provisional for a 101k mile Audi Avant 1.8 T Sport, £3,750 for a 49k mile 2000W Honda HRV base two wheel drive, £6,850 for a 95k mile 2000W BMW 535i V8 auto, £3,650 which bought a 13k mile 03 reg Corsa 1.0 Club and £1,050, which took home an 80k mile 92J BMW E36 318i.
In the fleet section, a 108k mile 2002/51 BMW 320d 150SE sold for £9,500; a 93k mile 2000X Rover 75 Club SE CDT bid to £3,900, a 102k mile 2001Y facelift Passat 1.8T SE sold for £3,750, a 61k mile 2001/51 SEAT Leon 20VT Cupra bid to £5,600, an 88k mile Y reg Mondeo 1.8LX estate sold for £3,550 and an oddball 48k mile 2000X Mazda 323 LXI 2.0 diesel sold for £3,850.
An exceptionally clean 83k mile 94L Previa GX auto wasn't so cheap at £3,350, and nor was £4,300 for a rare 28k mile 02 reg Renault Kangoo Trekka four wheel drive.
While demand is very strong for Yaris Verso automatics, which explains why the vendor would not let a 17k mile 2001/51 in Postman Pat red go for £5,200.
More big sales next week with ex-fleet, finance and part-exchanges on Monday, Wednesday and Friday, Top Car at Blackbushe is Monday 22nd and the big LCV sale on Thursday.
As always the best way to look for a specific car coming up at auction or to pre-check a day's sale is to visit
www.auctionview.co.uk
This service also now gives composite price information (average auction price, CAP and Glass's) and now allows you to buy a selection of cars directly on-line.
For sales at BCA Edinburgh, click here for full details:
www.british-car-auctions.co.uk/main.asp?page=60
Brightwells next HUGE WEEKLY 4x4 SALE takes place on Tuesday, 23rd November at Leominster Market on the A49 by-pass, Leominster, Herefordshire, start time 11.00am, phone: 01568 611325, website:
www.brightwells.com
Comments