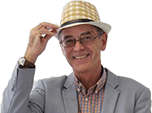 £20 Mondeo at Auction Today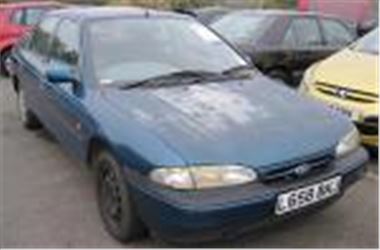 Sometimes opening the bidding low can get a result. And scoring this 100k mile Mondeo for a score had to be one of them. That was it. Had to go. The hammer came down at £20, which is a lot less than scrap value, never mind what it will sell for with a better bonnet.
Please note, I'm not advocating low starter bids on every car or we'll be there all day and all night, and anyway the auctioneers wouldn't allow it. Only when the auctioneer plainly isn't getting a bid and lets it slip he has orders to get the car gone.
There was plenty more of interest today: some cheap cars; some not so cheap. But the word is that most dealers are now well stocked up for January and aren't selling anything, so aren't exactly fighting each other for cars.
With two notable exceptions. The bright red 98R XKR with 99k miles on it was billed as an XKS, despite the bonnet scoops. But underneath there was definitely a supercharger. It kicked off at an almost criminal £11,000. But then the bidding battle began and it went on to sell way over reserve at £15,650. Later, a 54k mile Y reg LandRover Defender 90 TD5 County 7 seater that isn't booked in the guide sold for £13,800.
I have to confess I missed quite a few today by being in the wrong place at the wrong time, and some of the best weren't catalogued. Like an 02 reg BMW X5 3.0d Sport with 88k miles on that, according to the driver, sold for "around £22,400".
An attractive pepper red 98R Mondeo 2.0LX estate with 163k but hiding them very well sold for £675. A very clean silver 39k mile 2001/51 SEAT Leon 20VT Cupra with 6 CD multiplayer and a crucial 4th stamp in its service book bid to a provisional £6,750. A 31k mile 02 reg Honda Civic 1.7 CDTi SE (another unbooked model) sold for a sensible £5,650. A run of the mill black and white 24k mile 2002/51 MINI Cooper with aircon was dearer than Monday's 14k 52 reg at £9,550. A 19k mile 03 reg RenaultSport Clio 172 Cup with a CD player looked about right at £8,000. And Monday's 12k mile 03 reg ex-Motor Show Aston Martin DB7 5.9 Vantage V12 manual convertible bid £200 less at £60,800 provisional.
An 80k mile 95M Shogun 3.0V6 LWB auto bid low at £3,100. A smaller 32k mile 2000W Shogun Pinin 1.8GDI SWB sold for £4,300. While their little brother, the oddball independent import 75k kilometre 96N Titchy Mitsubishi Shogun 1.1 sold for £1,125.
LCVs tomorrow, including half a dozen white Toyota Hilux 4x4 doublecab diesel pick ups. Then another big sale on Friday including a special section of Smart Prepared Peugeots.
As always the best way to look for a specific car coming up at auction or to pre-check a day's sale is to visit
www.auctionview.co.uk
This service also now gives composite price information (average auction price, CAP and Glass's) and now allows you to buy a selection of cars directly on-line.
For sales at BCA Edinburgh, click here for full details:
www.british-car-auctions.co.uk/main.asp?page=60
Brightwells next HUGE WEEKLY 4x4 SALE takes place Tuesday, 30th November at Leominster Market on the A49 by-pass, Leominster, Herefordshire, start time 11.00am, phone: 01568 611325, website:
www.brightwells.com
Comments