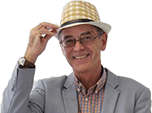 E270 CDI Under £20k at Auction Today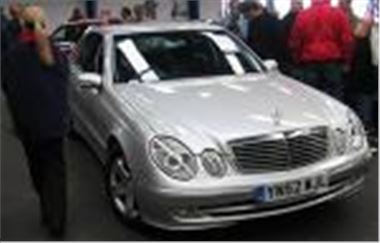 It's been very busy at Blackbushe this week: big crowds and plenty of cars for them. Yet some potential bargains to be had.
This W211 2002/52 reg E270 CDI Avantgarde with leather had been a bit busy in its short life with 70k miles behind it, so bidding was cautious, starting at £19k rather than the £20k the auctioneer wanted, and ending at a provisional £19,850.
Another car, for which I'd have had my hand in the air if I needed one, was a 46k mile 2001/51 SEAT Toledo V5 170PS with leather, but in need of a fourth service. That bid to a provisional £4,850.
A 19k mile 2002/52 Hyundai 2.7 V6 Coupe looked cheap to me at £9,100. While a 30k mile 98R original shape Hyundai 2.0SE auto coupe looked a reasonable buy at £2,300 sold. Flash for not much cash, as they say.
Plenty of Audi A4 B6 TDIs around mean prices have softened slightly. A 55k mile 2001/51 TDI 130 5-speed sold for £9,050, an 80k mile Y reg TDI 130 5-speed bid to £7,750, and a 71k mile 2001/51 TDI 100SE sold for £8,300.
MINI fever took hold again with £8,900 bid from the seats for a trader's 34k mile Y reg red and white Cooper with a/c and half leather. And the symptoms were even worse in the fleet section where a 24k mile 2002/51 dark green and black Cooper with no a/c sold for £9,300.
People ask about Yaris Versos. Today's 23k mile 2000X manual sold for £3,750, while an ex Motability 70k mile 02 reg auto with alloys went for a very strong £4,750.
Cheap car of the day was a 119k mile 2000W Hyundai Lantra 1.6Gsi estate, bid to just £1,500 against the £2,000 the trader wanted for it.
Sometimes, rather than listen to prices, you get more by listening to whispers on the Auction floor. Put it this way, if you fancy a new Audi, and especially an A8, try naming your own price and the Audi dealer might actually bite your hand off.
As always the best way to look for a specific car coming up at auction or to pre-check a day's sale is to visit
www.auctionview.co.uk
This service also now gives composite price information (average auction price, CAP and Glass's) and now allows you to buy a selection of cars directly on-line.
For sales at BCA Edinburgh, click here for full details:
www.british-car-auctions.co.uk/main.asp?page=60
Brightwells next HUGE WEEKLY 4x4 SALE takes place Tuesday, 30th November at Leominster Market on the A49 by-pass, Leominster, Herefordshire, start time 11.00am, phone: 01568 611325, website:
www.brightwells.com
Comments