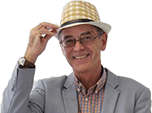 Cheap X-Trail at Auction Today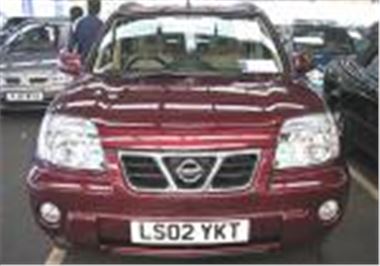 It had been to Scotland and back, mind you. A total of 108,183 miles. But had worn them well and was a 2.2DI SE+ with leather on an 02 plate, so wasn't a bad buy for £8,750.
A 2,566 mile 2003/53 C-MAX 1.8 Zetec was cheap, too, at a top bid of £8,000, though the low mileage may have been explained by brain damage for which the model is gaining a bad reputation. A 35k 02 reg MGTF 135 failed to raise more than £7,500. a 79k mile 99T MX5 1.8 with a perfect hood topped out at £4,950. While a 7k mile 2003/53 Citroen C2 1.4 Furio Sensodrive hit the buffers at £4,450 and a 6k mile 2003/53 Sport Ka 1.6 made £6,600 provisional.
Other cars for reasonable money included a 52k mile 2001/51 Renault Kangoo 1.4 Combi for £2,925, a late great 85k mile 98R Scorpio 24v Ghia X estate with an iffy steering rack for £2,050 and an 82k mile 2001/51 Passat 2.0SE auto for £4,950.
£12,300 wasn't too much for a 38k 2001/51 Mercedes W210 E320 Elegance estate. Nor was £9,800 for a 69k mile BMW 318i 143PS SE estate. Nor £10,400 for a nice metallic blue 38k mile 2001/51 318i 143PS SE saloon. But an 80k mile 02 reg A4 Avant TDI PD 130 5-speed was mega money at £11,200.
More big sales next week with ex-fleet, finance and part-exchanges on Monday, Wednesday and Friday and the big LCV sale on Thursday. Next Top Car at Blackbushe is Monday 22nd November.
As always the best way to look for a specific car coming up at auction or to pre-check a day's sale is to visit
www.auctionview.co.uk
This service also now gives composite price information (average auction price, CAP and Glass's) and now allows you to buy a selection of cars directly on-line.
For sales at BCA Edinburgh, click here for full details:
www.british-car-auctions.co.uk/main.asp?page=60
Brightwells next HUGE WEEKLY 4x4 SALE takes place on Tuesday, 16th November at Leominster Market on the A49 by-pass, Leominster, Herefordshire, start time 11.00am, phone: 01568 611325, website:
www.brightwells.com
Comments