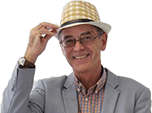 Young Drivers Priced Out of Insurance

RAC Foundation research figures show that the reason why up to a third of young drivers drive uninsured is that they simply cannot afford it.

This comes in the face of draconian new government proposals to allow the police to seize and, where appropriate, destroy uninsured vehicles.

The consultation document, "Seizure of vehicles being driven uninsured" seeks views on giving the police the power to seize a vehicle being used by an uninsured driver. The idea is that the vehicle would be released after the driver produced the correct insurance documentation and paid a fine. The police would be able to destroy vehicles which were not collected within a prescribed period.

The RAC Foudation has asked for safeguards to make sure that the vehicles of insured drivers being used by uninsured are not unfairly seized.

RAC Foundation research shows that more than a third of male drivers aged 18 – 20 have driven without insurance or a licence, and approximately five per cent of all motorists now drive uninsured - adding £30 to £60 to the premiums of other motorists.

*35.1 % of male drivers aged 18-20 have driven without insurance or a licence*
*21.5% of 16-17 yr old males have driven without insurance or licence*
*9.2% of 16-17 yr old females have committed the same offence*
*30% of males and 12% of females aged 21 to 25 have also offended*
*The Motor Insurance Bureau paid out £500 million to the victims of uninsured motorists last year. This is paid out of the premiums of honest motorists.
*There were 266,750 convictions for driving without insurance in 2001
*Approximately 16% of uninsured drivers get convicted each year
*One in ten drivers have been involved in an accident with an uninsured driver
*Uninsured drivers are up to nine times more likely to be involved in an accident
*Uninsured drivers are more likely to be involved in hit and run collisions.

The RAC Foundation feels "There is also a worry that the problem may be exacerbated as many young drivers believe that they are being priced out of the insurance market. We would like to see more initiatives, such as Pass Plus, with more generous discounts offered to young drivers who participate in extra driver training. Pay as you drive schemes may also help some lower mileage drivers on low incomes. Already 24% of household expenditure of those on low incomes is spent on motoring and therefore the cost of insurance is often a significant factor in terms of whether the family can afford to keep the car on the road."

It goes on to state "there is also more that the insurance industry could be doing to help. Some in the industry seem content to cream off the "high margin, low cost" policies but as motor insurance is compulsory this is not helpful to those who are refused insurance cover."

"The RAC Foundation would like to see more competition in the insurance business with more effort from some companies to attract young drivers. A number of companies refuse to insure young drivers despite the fact that these drivers will become their future customers."

High insurance rates for young drivers are a Europe-wide problem. Yet these same premium rates are not reflected in the Far East. In Bangkok, for example, an 18 - 20 year old driver driving a new 109PS 1.5 litre £10,000 car pays just £250 a year for comprehensive insurance which returns 90% of the original price of the car in the event of a total loss.

It could be that statutory caps on the rates paid out for personal injury and death claims, and a complete overhaul of the ludicrously high rates paid for accident repairs, could reduce the price of insurance to a sensible level that makes it a viable proposition for the many of the 31% of young UK drivers who presently drive uninsured.

That would be a far more sensible solution to the problem than the draconian penalties proposed in the government document.
Comments