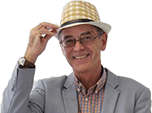 SLKs Take a Dive at Auction Today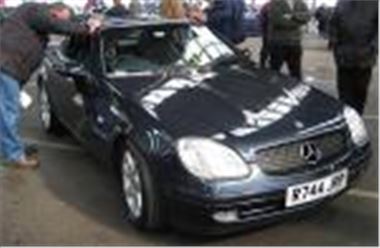 Last week I mentioned that Audi TTs, Boxsters and old-shape SLKs were on the slide. Today confirmed it. A 35k mile 99S 230K auto stuck at £12,300, the 79k mile 98R in the photo, in a really nice metallic blue, hit the buffers at £10,900, while bids for a 49k mile 97P 230K ran out at just £10,400.
A 70k mile 99T Boxster 2.5 with a very nice set of alloys recovered slightly to sell for £15,250. While a 22k mile 97R BMW Z3 1.9 auto reached a mere £8,500 provisional.
Plenty of other stuff was selling. A 10k mile 2002/52 LandRover Defender TD5 XS 9-seater sold for £19,200. Bids for a 70k mile 93L Honda CRX 1.6 VTEC kicked off at an optimistic £500, yet it went on to sell for £2,450. A 7k mile 2003/53 Cooper CVT with a/c, CD and half leather proved there's still money in MINIs by selling for £11,700.
Older part exchanges were strong too. A super-clean 51k mile 93K Mercedes 280E deserved to sell for £2,425. Yet bog standard boxes were big money too. Private bidders took a 127k mile 95N Passat 2.0CL estate to £900. A 94k mile 92J Mazda 626 2.0iGLX sold for £400. A 110k mile 94M Cavalier 2.0SRI was £275. While a 91J Escort 1.3 and 91J Cavalier 1.4 were £100 apiece.
I guess bargain of the day had to be a tidy 48k mile 96P Rover 820i, which sold for £675.
As always the best way to look for a specific car coming up at auction or to pre-check a day's sale is to visit
www.auctionview.co.uk
This service also now gives composite price information (average auction price, CAP and Glass's) and allows you to buy directly on-line.
For sales at BCA Edinburgh, click here for full details:
www.british-car-auctions.co.uk/main.asp?page=60
Brightwells next HUGE WEEKLY 4x4 SALE takes place tomorrow, 5th October at Leominster Market on the A49 by-pass, Leominster, Herefordshire, start time 11.00am, phone: 01568 611325, website:
www.brightwells.com
Comments