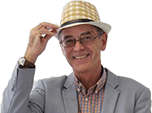 Few Bargains at Auction Today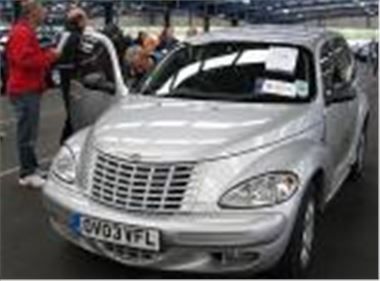 This 11k mile 03 reg PT Cruiser was, sort of. It sold for £8,050 against trade book for a 19k miler of £8,575. So whereas they used to sell at a £2k - £3k premium over something like a Mondeo, now PTs are much closer to Mondeo prices and it costs a lot less to drive something completely different.
Another 'sort of' bargain as a super-clean 37k mile BMW Z3 1.9 auto in a nice metallic with nicer than standard alloys. It sold for £7,800, which was under trade book for the mileage.
A 1,922 mile 04 reg Focus 1.6 Zetec 5-door auto, seen before, bid to a low £7,450 in the Motability section.
But nothing else looked cheap to me.
A 1,969 mile virtually new 04 reg Mondeo 2.0TDCI LX 6-speed estate in Platinum sold for £11,750, which must have been to a private man. A 43k mile 02 reg BMW 320d auto, not even an SE, made a cool £13k. A 63k mile 2002/51 reg Audi A6 Avant TDI 130 SE sold for a staggering £12,700. A 5k mile 03 reg MINI One CVT auto with alloys and a/c sold for £10,700. A 78k mile 2000X BMW 330CI sold for £12,300. Even a tatty, independently imported 138k mile unwarranted 94L Honda Prelude made a grand.
Why this should be is only partly explained by the true new car sales figures for September, down to 430,763 including last minute registrations to 'fleets'. That cut used car supply at a time of year when everyone expected an abundance. But if the public isn't buying new cars because getting a car on the mortgage isn't such a good idea any more, then why isn't demand for used cars similarly down?
The answer could be that some of the demand has shifted into spending 'less' on a used car. But the way used car prices are going, some nearly-news in particular are starting to look dearer than new.
That can't last. Used cars have to get cheaper. Hopefully next week.
Remember, Top Car at Blackbushe on Monday,
As always the best way to look for a specific car coming up at auction or to pre-check a day's sale is to visit
www.auctionview.co.uk
This service also now gives composite price information (average auction price, CAP and Glass's) and now allows you to buy a selection of cars directly on-line.
For sales at BCA Edinburgh, click here for full details:
www.british-car-auctions.co.uk/main.asp?page=60
Brightwells next HUGE WEEKLY 4x4 SALE takes place on Tuesday, 12th October at Leominster Market on the A49 by-pass, Leominster, Herefordshire, start time 11.00am, phone: 01568 611325, website:
www.brightwells.com
Comments