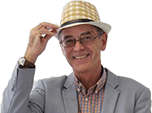 54 reg X3 and X5 at Top Car Today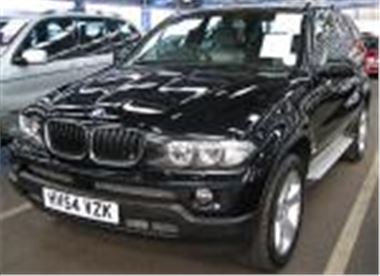 Every September or October someone enters a latest plate, fully loaded black X5 Sport diesel automatic and tries to get a premium. The slight changes this year are that the X5 has had a facelift, now sits on much better suspension than it did before and has had a list price increase. So though it reads like a lot, a top bid of £46,000 wasn't quite what the vendor was after.
Same story for a fully loaded 54 reg silver X3 Sport 3.0 petrol manual. It got to £35,750 and again this was 'provisional'.
A 25k mile 03 reg X5 3.0d Sport with all the gear and 20" wheels sold for £37,400, and another with an 'X5' plate but really 03 on 51k miles sold for £35,200. So they're far from on the skids.
A pair of Porsche 996 Turbos bid to £62,500 for the 15k mile 03 and £57,250 for the 19k mile 2001/51. A 5k mile independently imported 04 reg Mercedes SL350 bid to a face saving £49,000.
So was anything cheap? A 49k mile 97P SLK 230K with a preposterous set of alloys was. Selling for just £10,150. An 8k mile 2003/53 BMW Z4 3.0 auto was fair money at £23,900. A 27k mile 02 reg Mercedes S320 CDI sold for £26,500. An old shape 34k mile 2001/51 BMW 735i looked like a mega bargain if it came for the £15,800 bid. And a V reg S320 was the cheapest I've yet seen at £15,850 provisional.
There was also plenty of excitement in the other halls today. MINI prices remain completely mad. A 73k mile 2002/51 Cooper with a/c bid to a ballistic £8,800, while a 28k mile three year old One, also with aircon, sold for a staggering £8,250.
An 11k mile 2003/53 Honda Accord 2.4 Executive Tourer auto with leather and sensible 205/55 R16 rubberwear sold for £14,000. A 55k mile 2001/51 Audi A6 2.7 Quattro Sport saloon sold for £12,150. A 41k mile 2001/51 A6 TDI 130 SE Avant with the rare factory fitted 7 seats sold for £13,500. And bargain of the day had to be an 88k mile Y reg Citroen C5 2.0HPI Exclusive, sold for just £3,100.
Another Top Car auction at Brighouse on Wednesday
www.bca-europe.com/prestige
As always the best way to look for a specific car coming up at auction or to pre-check a day's sale is to visit
www.auctionview.co.uk
This service also now gives composite price information (average auction price, CAP and Glass's) and now allows you to buy a selection of cars directly on-line.
For sales at BCA Edinburgh, click here for full details:
www.british-car-auctions.co.uk/main.asp?page=60
Brightwells next HUGE WEEKLY 4x4 SALE takes place tomorrow, Tuesday, 12th October at Leominster Market on the A49 by-pass, Leominster, Herefordshire, start time 11.00am, phone: 01568 611325, website:
www.brightwells.com
Comments