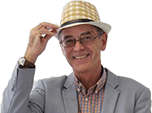 The Only Thing to Smile About at Auction Today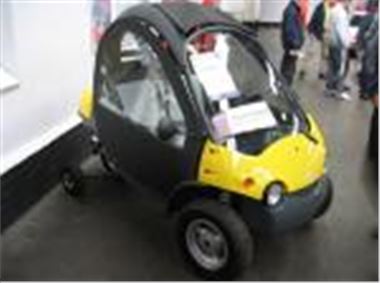 Once again every trader I spoke to was muttering doom and gloom. Showroom business is so bad they were taking more calls from punters wanting to sell them cars than from punters wanting to buy cars. Yet auction prices remain rock solid. Even this 2002/52 reg FunTech 50cc three wheeler buggy with no keys, no V5 and a dubious past sold for a substantial £1,700.
MINIs were mad money. An imported 6,433 mile 03 Cooper with a/c but only a cassette player rather than a CD bid to £10,250. While a 3-year-old 40k mile Y reg Cooper with all the bits including leather and full-length solid sunroof ran to a ridiculous £9,800.
A lone 28k mile 03 reg new Avensis D-4D T3-S hatchback sold £11,700, a 1k mile 04 reg Zafira 1.8 Elegance sold for £11,250, a 1,275 mile 53 reg Fusion 2 sold for £6,350.
Audis and BMWs were dear too. £11,750 looked like a lot to me for a 38k mile 02 reg A4 Avant TDI PD 100. Someone paid £16,700 for a 35k mile 03 reg BMW 525d manual. But mileage softens the blow. £10,250 bought a 93k Y reg BMW 525d auto, top bid for a 99k mile 320CI 2.2 was £9,500, and top bid for a 111k mile 2002/51 reg 520i 2.2 auto with cloth was £7,450.
Focuses were remarkably strong with £5,950 paid for a 17k mile 02 reg 1.6 Zetec auto, £3,325 paid for an 85k 2000W Focus 1.6LX with a declared noisy gearbox and PAS rack, while £4,325 was needed to buy a 57k mile 2000W Focus 2.0 Zetec. Mondeos, on the other hand, were a little softer with an 80k 02 reg (two year old) 2.0LX starting at just £1,500, yet still bidding up to sell for £3,550.
Were there any bargains? Well a 6k mile 03 reg FIAT Seicento 1.1 Active with PAS sold for £3,000, and a 7k mile 02 reg Colt Space Star Mirage 1.9 D-ID bid to just £5,550.
Things have simply got to get better. Might be next week. Might be a few weeks time. But has to happen.
As always the best way to look for a specific car coming up at auction or to pre-check a day's sale is to visit
www.auctionview.co.uk
For sales at BCA Edinburgh, click here for full details:
www.british-car-auctions.co.uk/main.asp?page=60
Brightwells next HUGE WEEKLY 4x4 SALE takes place on Tuesday 21st September at Leominster Market on the A49 by-pass, Leominster, Herefordshire, start time 11.00am, phone: 01568 611325, website:
www.brightwells.com
Comments