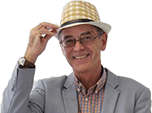 Heavy Metal at Blackbushe Today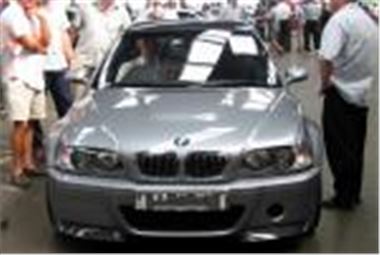 No official Top Car sale, today, But anyone who checked
www.auctionview.co.uk
would have been aware of some hot entries in the Porsche section.
We'll forget the lottery winner's Peugeot 106 Independence, possibly part-exchanged for a Boxster S, and concentrate on the 10k mile 11 month old M3 CSL SMG, a car which listed at more than £55k when new and, as far as I can remember, you had to be a licensed racing driver to get the speed limiter removed. Anyway, it didn't sell, attracting a top bid of just £40,000, so if you're after one you better check with BCA if it's coming past the block again.
Supporting players were a 53k mile 98S 996 C4 coupe, which sold for a reasonable £29,300; a rare 14k mile 2004/53 reg Golf R32, which made a massive £20,350; and a 5,500 mile facelift 04 reg Civic Type R with a/c, which ran to a high provisional £14,500
BMW 5 Series were out in force, with plenty of price variations to take advantage of. A 49k mile Y reg 520iSE 2.2 auto with leather sold for £10,900, a 29k mile Y reg 525iSE manual bid to £9,200, but the bargain was a 43k mile 2001/51 reg 520i 2.2 manual which sold for £8,750.
Today there was a soon-to-be-alleviated shortage of cars, which perhaps explained why a 140k mile Y reg Passat TDI SE 130 sold for a stonking £5,250. A 129k mile Y reg Mondeo 2.0 Zetec went £225 over reserve to sell for £2,925. And even the scrap was expensive.
An 85k unwarranted 89G Tipo 1.4 DGT with working digital dash and an MOT until next month sold for £30. A rust-bucket 62k unwarranted 87D Micra 1.0K sold for £35. a 74k warranted 94L Fiesta 1.3LX sold for £225. A 72k unwarranted 94M KIA Pride in violet sold for £240. a 133k warranted 93L Primera 1.6 sold for £350. And a 162k mile 97P 97 model year Mondeo 1.8LX estate with a/c not working sold for £650.
So were there any bargains? Of course there were. Always are. A 100k mile 2000W Astra 2.0SRi sold for £2,775, and a full-house 48k warranted 2000W Alfa 166 3.0V6 auto, with climate, leather and aftermarket satnav, sold for just £5,800.
Remember, big Ford ex-rental sale tomorrow, 7th September. Big mixed sales Wednesday and Friday. Vans on Thursday. Next Top Car at Blackbushe is Monday 13th.
This week, BCA Edinburgh will be offering 800 Vehicles on offer from some of the UK's top vendors. Click here for full details:
www.british-car-auctions.co.uk/main.asp?page=60
As always the best way to look for a specific car coming up at auction or to pre-check a day's sale is to visit
www.auctionview.co.uk
Brightwells next HUGE WEEKLY 4x4 SALE takes place tomorrow 7th September at Leominster Market on the A49 by-pass, Leominster, Herefordshire, start time 11.00am, phone: 01568 611325, website:
www.brightwells.com
Comments