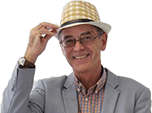 Few Cheap Cars at Auction Today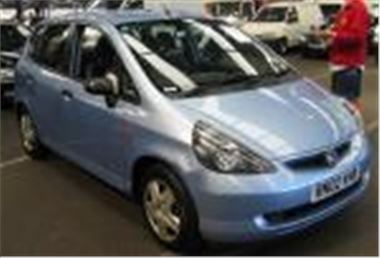 This Honda Jazz was. 32k miles, 02 reg, but base spec with a few dents. It sold for £5,100: the cheapest Jazz I've ever seen. So was a yellow 42k mile Y reg SEAT Leon 20VT Cupra which sold for £6,200.
But generally a shortage of cars in the first few weeks after the plate change and end of the holiday season is buoying prices up. Someone else paid £7,600 for a black 43k mile Y reg Leon 20VT Cupra, a whopping £1,400 more than the yellow one. But perhaps he just didn't like yellow.
A 36k mile Y reg Honda S2000 roadster sold for £16,100. An 82k mile Y reg Audi A4 B6 TDI 130SE sold for £8,500, £250 more than an identical 88k miler on Monday. A 63k mile 03 reg Vectra 2.0DTI Elegance sold for £6,800. A 121k mile 2001/51 Passat 2.0S (not even a diesel) sold for £4,150. An 86k mile 2001/51 Alfa 2.0GTV with a horribly noisy engine sold for £5,850. A 207,000 mile 95N Range Rover 4.6HSE started at £2,500, yet sold for £3,950. Even a bashed up 51k mile Y reg Yaris 1.0S with no power steering sold for £2,625. And 86k mile 95N Honda Civic 1.5Lsi coupe was £1,000.
Bargains, well maybe a 15k mile 03 reg Skoda Superb 2.8V6 Tiptronic, sold for £10,900. And, if you fancy a 24k mile 2000W Aston Martin DB7 V13 Vantage manual, it didn't sell for £47,000.
Everyone expects prices to soften, so it's surprising that dealers aren't holding back for a few weeks. But if they have customers with cash, it's more important to get that cash now than wait and maybe lose a sale.
Vans tomorrow, Thursday 9th. Another big mixed sale on Friday. Next Top Car at Blackbushe is Monday 13th.
This week, BCA Edinburgh will be offering 800 Vehicles on offer from some of the UK's top vendors. Click here for full details:
www.british-car-auctions.co.uk/main.asp?page=60
As always the best way to look for a specific car coming up at auction or to pre-check a day's sale is to visit
www.auctionview.co.uk
Brightwells next HUGE WEEKLY 4x4 SALE takes place on Tuesday 14th September at Leominster Market on the A49 by-pass, Leominster, Herefordshire, start time 11.00am, phone: 01568 611325, website:
www.brightwells.com
Comments