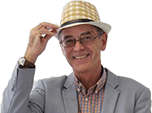 Dear Again at Auction Today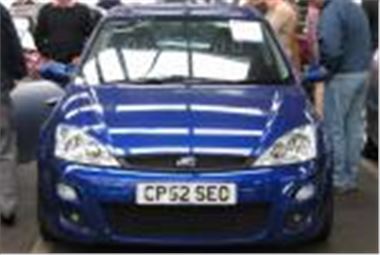 It's a funny time of year at auction. Traders and private buyers are flocking to the halls in the expectation of cheap part-exchanges, but these are taking time to feed through. So, having made the trip and not wanting to go home empty handed, common sense sometimes takes a hike.
I talked over the 20k mile 2003/52 Focus RS in the photo with an enthusiastic dealer. We both reckoned £15,000. Yet it romped away to sell for £17,050. Similarly, an 11k mile 03 reg Lancer EVO VIII FQ 300 sold for a strong £19k, despite the fact you can now get a lower equipped EVO 260 brand new for £24k. In the same category of car, an independently imported 16k mile 2000W Boxster 2.7 with a hardtop sold for £22,100. A 24k mile 2000W Aston Martin V12 Vantage manual bid to £44k provisional. While a 17k Y reg Vantage automatic failed to sell to a top bid of £52,500.
Two Audi A4 B6s aroused some interest. The 89k mile 2001/51 2.5 V6 TDI 155 Multitronic SE Avant sold for £13,150. The 25k mile Y reg 3.0 Quattro was so scruffy it needed about a day's worth of valeting and another day with Chips Away. The back seat looked like it had been used for transporting wet dogs. Nevertheless it bid to £12,900 provisional.
Toyota proved it must be doing something right. A 34k mile 2002/52 Corolla 1.6 T3 followed a 32k mile 2002/52 Focus 1.6LX. The Focus sold for £5,500, yet the Corolla made a massive £7,250.
Even though many of the private buyers seemed to be watching rather than buying and keeping their hands under control a lot of cars sold for way past reserve. A 90k mile 99V Rover 75 2.0V6 Connoisseur reserved at £3,600 sold for £4,350. A 79k mile 97P Impreza 2.0GL auto estate reserved at £2,500 sold for £3,000. A 52k mile 2001/51 reg old shape Ibiza 1.4 Chill (with a/c) started at £2,500 and sold for £3,575. But perhaps the craziest example was a very ordinary 27k mile Y reg Golf 1.4S 3-door with a sunroof which started at £4,000 and sold for £6,200.
Also worth reporting, a clean 90k mile 97R Terrano II 2.7 sold for £5,900; a 20k mile 02 reg Nissan X-Trail 2.0SE+ petrol sold for £12,450; and a 34k mile 04 reg Mercedes Viano 2.2CDI Ambiente automatic eventually sold via a phone call for £24,100.
So not a very good day, but things are bound to improve as supply increases and demand slips away in the run up to Christmas. Maybe even tomorrow when the post Office will be disposing of 35 red vans at BCA's Thursday LCV sale.
As always the best way to look for a specific car coming up at auction or to pre-check a day's sale is to visit
www.auctionview.co.uk
This service also now gives composite price information (average auction price, CAP and Glass's) and allows you to buy directly on-line.
For sales at BCA Edinburgh, click here for full details:
www.british-car-auctions.co.uk/main.asp?page=60
Brightwells next HUGE WEEKLY 4x4 SALE takes place next Tuesday, 28th September at Leominster Market on the A49 by-pass, Leominster, Herefordshire, start time 11.00am, phone: 01568 611325, website:
www.brightwells.com
Comments