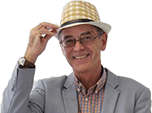 Boxster Sells for £13k at Auction Today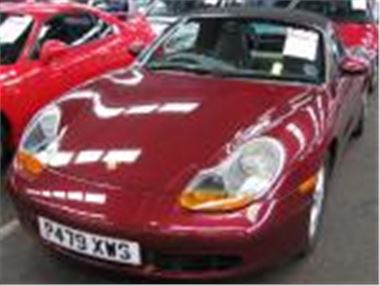 Audi TTs, old-shape SLKs and Porsche Boxsters are all on the slide now, and though they don't come any older than this 73k mile 96P 2.5 Tiptronic with leather, £13k was £3,900 under trade book for a 36k miler. SMARTs aren't the hot little numbers they used to be either. An unwarranted mileage LHD Y reg convertible sold for £3,700 and a multicoloured 92k mile warranted (though that may have been kilometres) LHD 2000X Pulse sold for £1,950.
On the other hand, I've long been tipping the beautiful W124 Mercedes E Class convertibles as future classics, and a 92k mile 95N 320 Sportline with chips, scratchings and a tear in the hood bid solidly all the way from £7k to sell for £10,600.
More Mercedes excitement was provided by an ultra rare 94k unwarranted 98S AMG E55 estate which sold for £12,900.
There are plenty of Audi A4 B6s coming off the fleets now. Most expensive was a 22k mile 03 reg 2.4 Sport convertible, which sold for £22,200. The same 25k Y reg 3.0 Quattro Sport Tiptronic mentioned previously, in the same disgusting condition, bid to £12,100. A 109k 2001/51 TDI 130 Sport 5-speed sold for a mad £9,050, and the reason can't have been due for a haircut because the fleet it came from registers mileages with the DVLA. A 69k Y reg 2.0SE Multitronic sold for £9,000.
There was more evidence of MINI madness in the form of £12,750 paid for a 723 mile 04 reg Cooper CVT auto. While Beetlemania occurred when someone paid £8,000 for a 58k mile 2002/52 VW Beetle TDI. Yet Monday's Top Car price of £12,400 for a 56k 02 reg BMW 320dSE Compact looked a bit excessive compared to today's of £11,300 for a 41k mile 2002/52.
At least cars are now coming though in quantity. One fleet alone had 200 in today's sale. So with October upon us on Friday we can expect prices to start easing more generally.
As always the best way to look for a specific car coming up at auction or to pre-check a day's sale is to visit
www.auctionview.co.uk
This service also now gives composite price information (average auction price, CAP and Glass's) and allows you to buy directly on-line.
For sales at BCA Edinburgh, click here for full details:
www.british-car-auctions.co.uk/main.asp?page=60
Brightwells next HUGE WEEKLY 4x4 SALE takes place next Tuesday, tomorrow, 5th October at Leominster Market on the A49 by-pass, Leominster, Herefordshire, start time 11.00am, phone: 01568 611325, website:
www.brightwells.com
Comments