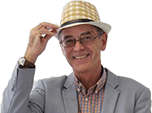 Bentley Bids to £111k at Top Car Today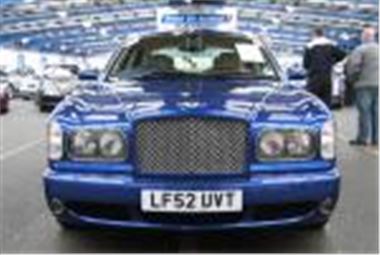 It was a proper Arnage 6.7 T, 2002/52 with a mere 3k miles under its massive wheels. Bidding began sensibly enough at £100k, then went up in £2ks to the final thousand. Shows there's still money around for magnificent motors.
Next dearest was a 15k mile 03 reg Porsche 996 Turbo for which a top bid of £71,500 was nowhere near reserve. But a 19k mile 2001/51 996 Carrera with GT3 suspension did sell for £57,100.
X5 diesels haven't slipped much. A full spec, black 25k mile 2002/52 Sport sold for £37,300 and a 22k mile 03 reg non-Sport for £34,200.
W211 E Class came in pairs too. Both 2003/53 reg, the 12k mile E320 petrol bid to £25,750 and the 25k mile E320CDI to £27,500, both provisional. The same 320CDI engine, but in a 27k mile 02 reg S Class sold for £26,400, while an early 74k mile 99V W220 S320 petrol sold for a mere £16,750.
A 16k mile 2004/53 Mercedes CLK320 Avantgarde convertible was the first I've seen at auction. It made a strong, but not over-the-top £35,500.
£16,550 bought a 55k mile 99T Boxster 2.5; £16,200 took home a 62k mile 98R SL320; £13,450 was enough for a 68k mile 97P SLK 230K; while a 56k mile 02 reg BMW 320dSE Compact made £12,400.
Hall Three part exchanges were seeing quite strong money today. An unwarranted mile 87D 205 1.1GL sold for £170, a faded 91J Sierra 2.0 Sapphire sold for £90, a 92J Primera sold for £105, a rusty 65k mile 91J Micra bid to £150, a 109k mile 91H Renault 5 Campus bid to £35, a 119k mile 92K Honda Civic 1.5LS with a rust in the rear arches sold for £650, a 139k mile 94L Mondeo LXTD bid to £135, but choicest of the lot was a pristine, 93L Kingfisher blue metallic Metro Rio Grande with just 16k on the clock which deserved all of the £300 it made.
As always the best way to look for a specific car coming up at auction or to pre-check a day's sale is to visit
www.auctionview.co.uk
This service also now gives composite price information (average auction price, CAP and Glass's) and allows you to buy directly on-line.
For sales at BCA Edinburgh, click here for full details:
www.british-car-auctions.co.uk/main.asp?page=60
Brightwells next HUGE WEEKLY 4x4 SALE takes place tomorrow, 28th September at Leominster Market on the A49 by-pass, Leominster, Herefordshire, start time 11.00am, phone: 01568 611325, website:
www.brightwells.com
Comments