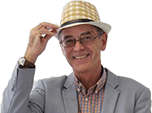 Auction Prices Starting to Soften At Last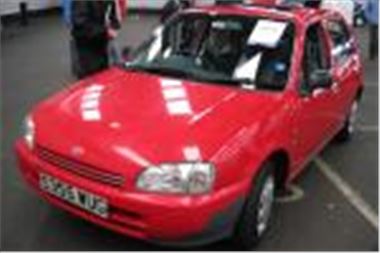 Today, while bidding for some cars stayed high, others were coming for more sensible money.
This 59k mile 98S Toyota Starlet 1.3GLS auto is a car much in demand that will easily sell for £3,000 and trade books at £2,300, yet sold to a top bid of £2,000.
Golf IVs are coming off the boil. A 63k mile 98S 1.6S sold for £4,000. A slightly scruffy silver 51k mile 2000X 1.9TDI 90 S estate was a blinding buy at £3,900. An 80k mile Y reg Golf GTI 1.8T sold for £6,300. And a 79k mile 2001/51 Golf V5 170 was far from silly money either at a top bid of £5,800.
Need a good, fairly recent 4x4? Today you could have had a 72k mile 2001/51 Maverick 3.0XLT auto for just £7,050. A touch of luxury, perhaps? Top bid for a 79k mile 2001Y Jaguar Sovereign 4.0 litre longwheelbase was just £10,900. While £7,850 was enough to buy an 77k mile 02 reg Audi A4 B6 1.8T.
Ford was happy to take £7,000 for ex-rental 53 reg 2004 model Focus 1.6LXs with about 14k miles; £200 more for Zetecs; and around £8,000 for 53 reg 2004 model Mondeo 1.8 and 2.0LXs. Yet in the next hall a 3k mile 04 reg Focus 1.8 TDCI Ghia estate managed to bid to £10,600.
There were no less than four SEAT Leon 20Vts, all Cupras. The silver 100k mile Y reg sold for a silly £4,325. The red 76k Y reg made a more reasonable £5,275. The black 63k Y reg bid to a high £6,050. Yet the black 57k 02 reg ran out of bids at £6,600.
A 71k mile Y reg BMW 320i 2.2SE was even money at £8,850.
Less sensible was £4,250 paid for a 92k mile Y reg Picasso HDI, £16,900 paid for a 9k mile 2003/53 reg Jaguar X-Type 2.0D SE, £4,150 paid for an 11k mile 02 reg Yaris 1.0GS, £5,700 paid for a 37k mile 02 reg Focus 1.6LX, and £12,850 paid for a 62k mile 2001/51 Audi S3.
Buy of the day definitely wasn't the non-running 193,000 mile 89F Peugeot 205 XS with a rusty door bid to a fiver. It was a 45k mile Y reg Volvo V70 2.4T Geartronic sold for just £10,600.
As always the best way to look for a specific car coming up at auction or to pre-check a day's sale is to visit
www.auctionview.co.uk
For sales at BCA Edinburgh, click here for full details:
www.british-car-auctions.co.uk/main.asp?page=60
Brightwells next HUGE WEEKLY 4x4 SALE takes place tomorrow, 21st September at Leominster Market on the A49 by-pass, Leominster, Herefordshire, start time 11.00am, phone: 01568 611325, website:
www.brightwells.com
Comments