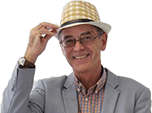 American Graffiti Comes to Coventry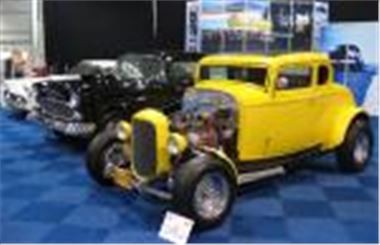 I've Been. I've checked. I've bought the T-Shirts.
AMERICAR opens tomorrow and continues through Sunday 12th at Stoneleigh Park Exhibition Centre, off the A46 between Coventry and Warwick (M40 Junction 15, NOT 13).
And I can tell you, it's FANTASTIC. By far the best Hot Rod and Custom Car Show in Britain this year.
Stars of the show are the yellow '32 Deuce coupe, the '55 Chevy and the '56 T bird driven by the blonde babe in 'American Graffiti'. Star of the movie, Paul le Mat is also there (I saw him).
The new photo is of the actual cars, at the actual show, taken today.
Kits, models, accessories, stands, bands. Including Steve Gibbons and the NC Big Band. Camp all weekend if you want. Funfair for the kids.
So GO. And enjoy.
And don't worry about the weather. The show is both inside and out, with most of the hot rods and custom cars inside the exhibition halls.
All about it at
www.americar2004.com
Comments