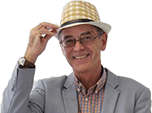 New Audi A6 2.0 TDI Here for 54 reg at £24,020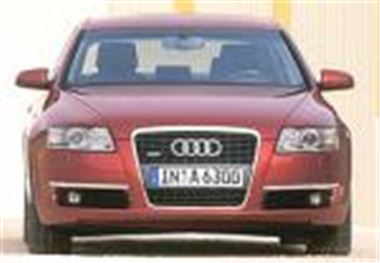 Sorry, no time to edit. This is the full news release direct from Audi:


September 2004 Audi line-up will include the new A3 Sportback and important new A6 models



· New four-cylinder A6 2.0 TDI model available to order now at £24,020 OTR for September delivery

· Reduces tax burden for business users but retains impressive performance and all the equipment of 2.4 V6 model

· 0-62mph in 10.3 secs, 130mph, 47.0mpg (combined), CO2 169g equating to 19% tax liability

· Acclaimed Audi multitronic CVT auto transmission available for A6 2.4 from September

· First deliveries of spacious new five-door A3 Sportback also due in September

· Sportback prices range from £16,010 OTR to £24,625 OTR





September 2004 will be a particularly significant month both for new car buyers and for the Audi model range, because the changeover to the new '54' registration prefix coincides with the official UK release of the spacious new five-door A3 Sportback and key versions of the all new A6 saloon.



Available in Britain since June 12th, the latest A6 saloon range already features highly efficient direct injection petrol and TDI engines such as the 3.2 FSI and the 3.0 V6 TDI, but the latest Audi 2.0 TDI unit has just created the most cost effective executive car in the sector.



The new A6 2.0 TDI can be ordered now at an OTR price of £24,020 for delivery from September, and offers an exceptional combination of performance, economy and tax efficiency for business users. Fitted with standard six-speed manual transmission it is capable of accelerating from rest to 62mph in 10.3 seconds and, where permissible, can reach a maximum speed of 130mph, yet 47mpg economy is also achievable (combined cycle) and a CO2 output of 169g secures a low 19% tax liability. Compliance with forthcoming EU4 emissions regulations ensures that the 3% tax premium normally levied on diesel models isn't applicable here.




Extensive equipment
Despite its positioning as the new entry model in the A6 range, the new 2.0 TDI benefits from all the technology and standard features found in the 2.4 V6 model. Equipment includes 16-inch 9-arm alloy wheels, a 10-speaker CD sound system, electronic climate control, cruise control and the Multi Media Interface (MMI) control system.



It will also be possible to equip the new A6 2.0 TDI to more sporting S line specification, bringing extras such as striking 18-inch 5-arm alloy wheels, exclusive S line sports suspension and front sports seats upholstered in a combination of leather and black 'Speed' cloth. These are complemented by special S line decorative facia inlays in brushed aluminium, a three-spoke sports steering wheel trimmed in perforated leather and perforated leather covering for the gear knob. A black cloth headlining completes the look. The Audi A6 2.0 TDI S line will cost £26,740 OTR.



Latest multitronic CVT joins A6 range
The A6 2.4 V6 will be the first model in the range to reap the benefits of step-less continuously variable transmission (CVT), bringing the convenience of an automatic without the performance, economy and emission sacrifices that must normally be made in return. The new A6 2.4 SE multitronic is available to order now at an OTR price of £25,875 for delivery from September.



Uninterrupted by conventional automatic gear changes thanks to its continuously variable gear ratio, and unhindered by a power and fuel-sapping torque converter, the A6 2.4 accelerates to 62mph in 9.2 seconds, just 0.3 seconds down on its manual counterpart, and tops out just 3mph short at 140mph. Fuel economy of 29.4mpg (combined cycle) actually shows a slight improvement over the manual model, and emissions are only just behind at 233g/km, keeping the A6 2.4 multitronic in the same 32% tax bracket.



AUDI A3 SPORTBACK STRIKES THE BEST BALANCE



With up to 250PS delivered via motor sport-derived DSG transmission technology, and practicality guaranteed by an extended five-door body shell, Audi is claiming that the new A3 Sportback offers the best possible combination of pace and versatility in the premium compact sector.



Available in the UK in good time for the September prefix change, the new A3 Sportback is priced from £16,010 OTR to £24,625 OTR. It not only brings the latest Audi single frame front grille to the compact class for the first time, but also integrates even more rear passenger space and luggage capacity.



Widest engine range

Like its three-door counterpart, the new hatchback offers the widest range of petrol and TDI engines in its segment, and combines these with either five or six speed manual transmission, optional six-speed tiptronic automatic transmission or the much lauded semi-automatic Direct Shift Gearbox (DSG). It is also the first Audi to feature a new turbo charged 2.0 T FSI petrol unit with 200PS and an impressive 280Nm torque peak, enabling the A3 Sportback 2.0 T FSI with DSG to accelerate from rest to 62mph in just 7.1 seconds, and where permissible to continue to a top speed of 146mph.



Spacious cabin

Although the purposeful styling and performance hatch pace might suggest otherwise, the A3 Sportback is also a genuinely practical car capable of accommodating up to five adults or an active family in comfort. As well as wide-opening rear doors, it offers even more knee and head room than the three-door A3, not to mention forthcoming premium compact competitors, thanks in part to the 68 millimetre increase in body length, and also to the fact that engines are mounted transversely and drive the front wheels, minimising engine and transmission intrusion into the cabin.



The luggage compartment also gains 20 litres more capacity than the three-door A3, giving a total of 1,120 litres with the standard fit folding rear seat lowered. In addition, it accommodates an underfloor spare wheel – an obvious advantage which is absent in some premium compact rivals.



The new A3 Sportback is available in standard, SE and Sport trim. Specification is virtually identical to the three-door with the addition of rear electric windows for all models. A wide range of extras will be offered, including a combined DVD satellite navigation system and MP3 music player and a two-part Open Sky glass sunroof system which will enable much of the roof section to be retracted for maximum fresh air (from 2005).



SPORTING S LINE SPECIFICATION FOR A3, A4 AND A6



The latest and most driver-focused versions to date of the three-door A3 hatchback, A4 Saloon and Avant and A6 Saloon are all available to order now for delivery in September. The new A3, A4 and A6 S line models further emphasise the dynamic abilities of each model through enhancements to styling and dynamics.



Ultimate sporting specification
The A3 3.2 quattro Sport S line and A3 2.0 TDI DSG S line models are priced at £24,825 OTR and £21,650 OTR respectively. They gain larger 18-inch, RS 6-style 5-arm alloy wheels with 235/40 ZR 18 tyres, a roof-mounted spoiler, sports seats with part-leather upholstery and perforated leather trim for the three-spoke sports steering wheel and gear knob.



Using the A4 Sport models with their distinctive quattro GmbH body styling as a foundation, the new A4 1.8 T S line and A4 1.8 T quattro S line models feature the same additional equipment plus exclusive S line sports suspension and aluminium facia and door inlays. Available only with the 190PS version of the turbo charged four-cylinder 1.8 T engine, the new S line Saloon and Avant models can be ordered now and range in price from £22,395 OTR to £24,945 OTR.



New S line versions of the A6 Saloon incorporate all current V6 and V8 engines and range in price from £27,145 OTR to £44,485 OTR. They gain S line trademarks such as the 18-inch 5-arm alloy wheels, S line sports suspension and interior enhancements, and also add a larger 17-inch ventilated disc braking system (not 2.4 or 2.0 TDI) and special S line decorative facia inlays in brushed aluminium.




Drivers of A6 S line models also have the option to stand further out from the crowd by adding exclusive S line exterior identifiers at an extra cost of £1,100 (or £875 for 4.2 quattro models). These include a more sporting design for the front bumper, which also gains automatic headlamp washers, a unique S line front grille design inset with a discreet S line emblem and a special rear bumper treatment incorporating a body-coloured lower diffuser.



LATEST AUDI TT MODEL IS THE AUTOMATIC CHOICE




World renowned Audi sports car design is now more accessible thanks to a new version of the acclaimed Audi TT Coupé offering a tiptronic automatic option for the first time. The new TT Coupé 180PS is now available to order priced at £20,725 OTR, or £22,125 OTR in automatic form, and first deliveries will be made in September.



It may be the most attainable TT ever, but the new 180PS Coupé is anything but short-changed where both specification and performance are concerned. Standard equipment includes 16-inch seven spoke alloy wheels (car pictured features optional 17-inch Competition wheels), leather and Alcantara upholstered sports seats, electronic climate control, a leather-upholstered sports steering wheel (with tiptronic shift controls for automatic models) and a Driver's Information System.



Thanks to the Electronic Stability Programme (ESP) and Electronic Differential Lock (EDL) traction control, the familiar 1.8-litre turbo charged four-cylinder engine channels its power smoothly to the front wheels. It reaches its 180PS peak at 5,500rpm and delivers 235Nm of torque from 1,950rpm through to 5,500rpm.



Via the standard five-speed manual gearbox, the responsive unit carries the sports car from rest to 62mph in 7.8 seconds and, where permissible, on to a top speed of 142mph. With the latest six-speed tiptronic automatic gearbox installed, the same sprint can be covered in 8.4 seconds, and maximum speed tails off only slightly to 140mph.




ULTIMATE SPECIFICATION FOR LIMITED EDITION ALLROAD QUATTRO



New Limited Edition versions of the allroad quattro have maximised the appeal of the popular all-terrain Avant through exceptional specification enhancements that are offered at no extra cost.



Available with 2.5 TDI (180PS), 2.7 T V6 petrol (250PS) and 4.2 V8 petrol (300PS) engines, the allroad quattro Limited Edition is priced from £30,640 OTR to £41,255 OTR. It gains the DVD-based Satellite Navigation System Plus, tinted privacy glass from the 'B' pillar backwards, body-coloured bumpers and a boot-mounted CD-Changer in lieu of the Symphony Radio.



In all its forms the Audi allroad quattro offers an exceptional compromise between the comfort and refinement of a family estate car and the versatility and all-terrain capability of a fully-fledged off-roader. It takes the celebrated permanent four-wheel-drive quattro concept a stage further with the addition of four-level air suspension that gives the allroad quattro body up to 208mm of ground clearance – more than any other comparable 'crossover' vehicle.
Comments