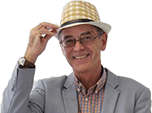 C-Max 1.6 TDCI CVT at Auction Today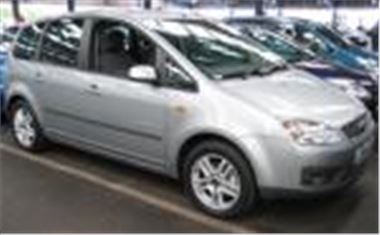 The Motability section at Blackbushe is becoming an excellent place to find the occasional 04 reg which many new car buyers have had on order for months.
Sure enough, the C-Max 1.6 TDCI Zetec CVT was exactly as listed, with Ford's right way round nudge lever and a mere 2,155 miles. It bid to just £11,300, which is not only £5k less than list but also quite a bit below the lowest broker's discount price, so will probably reappear at a future sale. Another Motability 04, this a Galaxy TDI PD 115 6-speed Ghia with just 490 miles, bid to £15,600.
There was plenty of variety in the other halls, too. A very clean 101k mile 1990H Mercedes 190E auto with sunroof in a nice metallic sold for £950. At the other end of the scale, a 36k mile 02 reg SLK 320 auto sold for £19,450.
Bids for the more interesting stuff generally took them out of reach. A 2001X Audi TT 225 which had been treated to just two services in its 65k miles sold for a hefty £13,800. A 59k mile 2000W 530dSE auto sold for £11,850. A 47k mile 96N Mercedes E200 Elegance auto estate with 7 seats and eight service stamps made a massive £6,600. And a 76k mile 2000X 330i Sport with just three stamps went for a wild £11,350. A 54k mile 2001/51 Yaris 1.0 base model sold for £3,225. A19k mile 99V Yaris 1.0GS with PAS sold for £3,000. Even a 10k mile LHD 2001/51 Smart Pulse sold for a substantial £3,250.
Yet, as always, not everything was crazy money. A 101k mile 320iSE 2.2 auto with leather sold for £8,300. A 66k mile 2001X 325CI in the wrong blue bid to just £9,700. A 33k mile 2001/51 LandRover Discovery 4.0V8 auto, still drivable despite some bent panels at the front, bid to £7,850. An 84k mile 2000W Jaguar S-Type 3.0 V6 manual with leather, a nice aftermarket mesh grille and seven service stamps made a mere £6,400. And an immaculate 35k mile 96P Rover 114GSI was for buttons at £600.
As always the best way to look for a specific car coming up at auction or to pre-check a day's sale is to visit
www.auctionview.co.uk
Brightwells next HUGE WEEKLY 4x4 SALE takes place on Tuesday 31st August at Leominster Market on the A49 by-pass, Leominster, Herefordshire, start time 11.00am, phone: 01568 611325, website:
www.brightwells.com
Comments