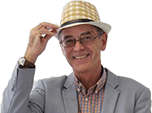 Auction Bargains for the Patient, Even Today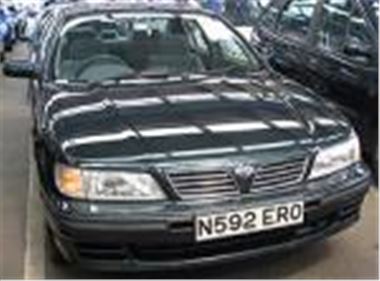 Some private buyers absolutely had to have the car they'd set their hearts on. Which explains why an 81k mile 99T Honda Civic 1.8 Vti with that smooth 167bhp chain cam engine shot £1,000 over book to sell for a serious £4,450.
But not everything went that way. The day's best buy was probably the 93k mile 95N Nissan QX 2.0 chain-cam V6 in the photo. No auto, no leather, no air, but a big, solid, ultra-reliable minicab for £650. A very clean, metallic grey 60k mile 99T Peugeot 406 1.8 Rapier wasn't dear either selling for a straight £2,000. Nor was a genuine but faded looking 74k mile 89G SAAB 900iS 4-door auto, sold for £130. Volvo estates were reasonable too, with £2,325 buying a 99k mile 96P 850 2.0SE 10v auto and £2,200 a 118k mile 97P 860 2.5 CD manual estate. A 146k mile 2000W BMW 523iSE auto Touring went for just £4,800. And, despite 120k miles, £3,075 wasn't too much to pay for a 96P Galaxy TDI GLX 7-seater.
When do you ever see three Mk IV Golf estates in the same auction? Today gave us a 37k mile 2000W 1.4E that stank of sale water as if it has been used to carry divers wet-suits. It bid to £3,850. A 148k mile 2000W TDI 90 SE estate with a/c sold for £3,050. And a 117k mile Y reg TDI PD 115 6-speed estate sold for £5,300.
Wednesday and Friday promise much bigger sales, combining fleet and finance with part-exchanges. The reason for so many part-exchanges at this time of year, explained in BCA's Used Car Market report, is that new cars sales are likely to be their highest ever in 2004, with 2,600,000 being registered. Most new sales put a p/x back on the market and prices are seriously cheap this summer, which accounts for the unseasonal demand.
As always the best way to look for a specific car coming up at auction or to pre-check a day's sale is to visit
www.auctionview.co.uk
Don't forget the Classic and Historic auction tomorrow, Saturday 31st. For details, go to
www.classic-car-auction.co.uk
Brightwells next HUGE WEEKLY 4x4 SALE takes place tomorrow, Tuesday 3rd August at Leominster Market on the A49 by-pass, Leominster, Herefordshire, start time 11.00am, phone: 01568 611325, website:
www.brightwells.com
Comments