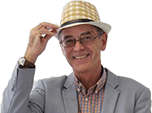 Two Cars For a Quid at Auction Today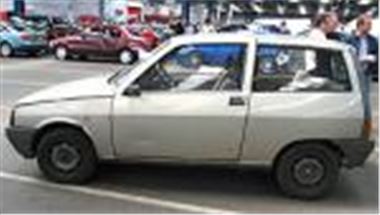 Someone's dustbin, described in the catalogue as a "1987D Lancia Y10 1.0 Fire", with 44k miles unwarranted sold for £1. A few cars later an 87D Uno 70SX with two days MOT sold for the same. Less than a canteen prawn sandwich for the pair of them.
There were plenty of other cheapies, including a 93K Volvo 440 2.0SE with a month's MOT for £120; a 146k mile warranted 90G Volvo 740 2.3GLT with no less than 29 service stamps, sold for £140; and a slightly noisy 129k warranted 95M Omega 2.5CDX auto, sold for £225. A 148k mile 97P (97model) Mondeo 2.0GLX estate was comparatively dear at £600.
Also good value, a 70k mile 96P Mercedes S320 bid to £7,450, which is a full £20,000 less than the same RHD car would be up for retail in Thailand.
Not everything was cheap today, though. And it was a big day for BMWs. A 69k mile 99T 323iSE auto sold for £7,450. A 60k mile 2001Y 318iSE sold for £9,150. A 40k mile 2000X 330d SE Touring auto bid to £13,800. A 7k mile 2003/53 316iSE auto bid to £14,600. A 31k mile 2002/51 325i Sport auto bid to £15,950. A 6k mile 2003/53 318CI auto bid to £18,100. A 4k mile 2003/53 525i Sport Touring auto bid to £20,500. A 40k mile 2001Y 330CI Sport convertible sold for £20,800. But the daft one was a wrong spec 20k mile 2001/51 X5 3.0d auto in metallic dark green with leather but no other extras, which bid to £29,700. I have a reader with a new model 1,500 mile 04 reg X5 3.0d 6-speed SE auto who was offered a mere £32k as a dealer buy-back and when I checked into it, even the Hartleys would only pay a bit more because premiums have disappeared on all but Sport spec, latest model, delivery mileage diesel X5 autos with satnav, TV and leather.
A 31k mile 2001Y SEAT Leon 20VT, correctly catalogued as a Sport but badges as a Cupra, finally sold for £8,000 (which is £300 more than I paid for a 2000X in October 2002). A 14k mile 02 reg Renault Vel Satis 3.0V6 DCI auto bid to £13,500. A 28k mile 89F Bentley Eight sold for £14,800. A 43k mile 99V Mercedes 230SLK sold for £15,600. And an 85k 97L Porsche 911 993 Carrera convertible with some nasty smoke from the right bank saw a bidding battle to sell for £19,600.
Another big sale on Friday, followed by Top Car on Monday 12th July.
As always the best way to look for a specific car coming up at auction or to pre-check a day's sale is to visit
www.auctionview.co.uk
Brightwells next HUGE WEEKLY 4x4 SALE takes place next Tuesday, 6th July at Leominster Market on the A49 by-pass, Leominster, Herefordshire, start time 11.00am, phone: 01568 611325, website:
www.brightwells.com
Comments