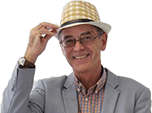 Still Plenty of P/Xs at Auction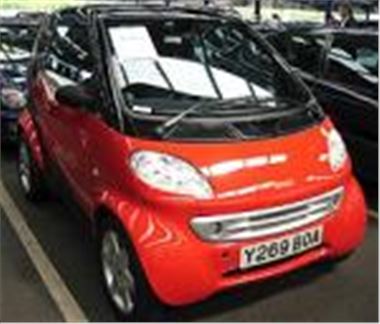 At this time of year there's normally not much left and no customers for them either. But though today's was a relatively small sale using only two halls there was still an abundance of automobiles with plenty of punters after them.
The 19k mile LHD 2001Y Smart City Coupe in the photo sold for a serious £2,950. Boisterous bidding and the promise of some sunshine took an indifferent 51k mile 2000W Merc CLK 320 Elegance convertible all the way to £20,150. Peugeot pop-tops were popular too with £10,75 paid for a 15k mile 02 reg two year old 206CC 1.6S. And though Focus C-Maxes are very good motors, £10,750 provisional for a 3 month old 3,000 miler seemed over the max to me.
Still plenty of cheapies, though. Like a 104k 97P Merc E320 Avant Garde for £5,500, a 69k 98R Honda Accord 1.8S for £1,600, a 57k 2000W Mondeo 2.0 Zetec estate for £3,200, a 140k 98R Mondeo 2.0GLX for £800, a super clean 104k mile 93L Carlton 2.0Gli auto for £450, a 91J Granada Scorpio 24v for £100, a 45k mile 89G Rover 216SE auto for £80, and an 82k mile 89G Maestro 1.3 Special with an MOT to December for £25.
Who knows? The breakers might be back in business by then.
Plenty more to pick from on Wednesday and Friday and early warning of a classic sale coming up on Saturday 31st July.
As always the best way to look for a specific car coming up at auction or to pre-check a day's sale is to visit
www.auctionview.co.uk
Brightwells next HUGE WEEKLY 4x4 SALE takes place tomorrow, 20th July at Leominster Market on the A49 by-pass, Leominster, Herefordshire, start time 11.00am, phone: 01568 611325, website:
www.brightwells.com
Comments