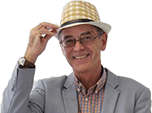 Mega Merc Just £4,750 at Auction Today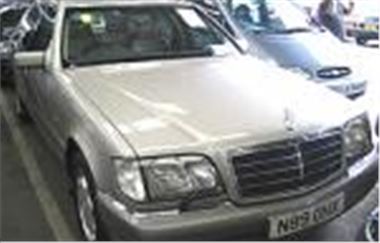 With the used car market on holiday, the big stuff is out of bed in a fairly big way.
This 73k mile 95N S320 sold for just £4,750 today. A super clean pale gold 70k mile 2000X Jaguar Sovereign 4.0 V8 LWB (well out of the engine trouble period) bid to just £10,300 against mileage adjusted book of £12,950. A 47k mile 2000W S-Type 4.0V8 with FSH sold for £11,550. A clean 56k mile silver 2000X S320 LWB loaded to the gills with every extra including TV, satnav and electric reclining rear seats sold for £20,900. And an 82k 95N Jag XJ6 3.2 auto with leather, but plastic hubcaps and no history, bid to just £2,825.
KIA entered nine 03 reg 2.9 diesel MPVs but only one managed to find a shed owner. Bids ranged from £10,550 for a silver 13k mile LS manual to £11,850 which bought a blue 12k mile SE auto.
Bits and pieces included a 66k mile 96P Vitara 2.0V6 6-door bid to £2,675, a 71k mile 97R BMW 318iS auto with a/c sold for £4,275, a 69k mile 98R BMW 318Ti Compact, not such good value at £4,675, a 19k mile 2000W MX5 1.8 sold for £8,000, and a 42k mile 99T Daewoo Lanos 1.4SE sold for £825.
A silver 3k mile 04 reg Focus C-Max 1.8 Zetec, just 3 months old, bid to a strong £10,950.
While dunces of the day were the Rovers. Low bids included £8,650 for a 14k mile 2003/53 75 1.8T Club SE auto, £8,400 for a 7k mile 03 reg 75 1.8T Connoisseur, £4,850 for a 6k mile 03 reg 25 1.4iL 5-dr, and just £4,450 for a 5k mile 03 reg 25 1.4 Impression.
Next Top Car is: Monday 12th July. And today we had a look around the compound which is simply crammed with ex-lease cars coming up for sale over the next few weeks. Seems to be the summer to buy a car rather than barbeque yourself on a beach.
As always the best way to look for a specific car coming up at auction or to pre-check a day's sale is to visit
www.auctionview.co.uk
Brightwells next HUGE WEEKLY 4x4 SALE takes place next Tuesday, 13th July at Leominster Market on the A49 by-pass, Leominster, Herefordshire, start time 11.00am, phone: 01568 611325, website:
www.brightwells.com
Comments