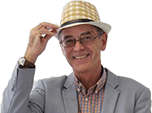 World's Cheapest Celica at Auction Today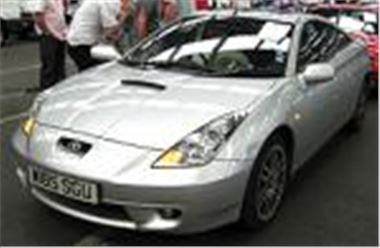 It's always been difficult to buy Celicas well because Toyota dealers snapped them up and managed to maintain high auction prices. This car was the exception to that rule.
Despite a high spec with leather, air and a glass sunroof, the 93k mile W reg was well worn with some awkward nearside body damage. As one trader remarked, "will it every be a nice car?" Top bid was just £5,500, at which it sold.
Older BMWs have now got to be very smart to make the money. £2,250 was really quite dear for a clean 93k mile 92J (so 12 year old) 320i Coupe. Top bid for a 128k mile 96N 316iSE was £2,300. While a very clean 89k mile 95M (9 year old) 318iSE sold for a startling £3,400.
£2,025 was a high top bid for a 93k mile 91H (13 year old) Lexus LS400 (they can get very expensive to maintain at this age), which made an 87k mile 2001Y (3 year old) LS430 look cheap at £18,900.
92k miles meant a 2001W Audi A4 B6 TDI 100SE sold for £8,350, still a respectable amount and about what a same age and mileage BMW 320dSE would have fetched. A 103k mile 2000X Golf TDI 90SE was dear at £4,850. While a 127k mile 2001Y Mondeo 2.0 TDDI LX estate was sensible at £3,800.
A selection of what looked like well cared for ex-press fleet LandRovers saw inconsistent bidding. A 7k mile 2002/52 Disco TD5 G automatic with alloys, climate control and sunroof sold for £17,000, a 9k mile 03 reg Freelander TD4 ES Premium 5-door sold for £14,500 and another same age and spec for £13,700. But provisionals for the no sales were all over the place.
£7,600 wasn't enough for a freshly painted 31k mile 2001Y SEAT Leon 20VT Sport with CD Multiplayer. £17,100 was bang on the money for a 36k mile 2001Y Audi TT 225 roadster (which made the TT £10k more for what is really the same car underneath). A 2k mile 2004/53 Ford Street Ka Luxury bid to £9,550. And oddball of the day was a 115k independently imported Mazda MX3 V6 of indeterminate age that bid to £750, which was very strong for the state of the thing.
Coming up are more big sales on Friday and Monday followed by a Ford Blue Rosette ex-demo and e-rental sale on Tuesday 6th July at 11.00am. Entries for that one include 44 Mondeos, 44 Fiestas, 36 Focus, 18 Fusion, 2 Ka and one quite rare Maverick 3.0V6 auto. The next Top Car is on Monday 12th July.
As always the best way to look for a specific car coming up at auction or to pre-check a day's sale is to visit
www.auctionview.co.uk
Brightwells next HUGE WEEKLY 4x4 SALE takes place next Tuesday, 6th July at Leominster Market on the A49 by-pass, Leominster, Herefordshire, start time 11.00am, phone: 01568 611325, website:
www.brightwells.com
Comments