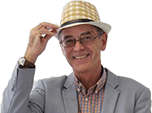 Used Car Buyer Subscription Offer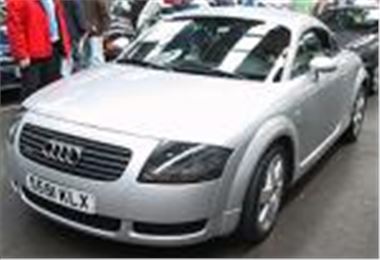 Consumers are being urged to think twice before disregarding high mileage cars as a bad buy, according to Used Car Buyer magazine.
Not only are they better maintained, but they offer the worldly buyer savings as high as £2,000 on volume models like the Ford Focus and up to £5,000 on a prestige vehicles from BMW or Mercedes.
For example, a 2001 registered BMW 530i Sport would normally sit on a forecourt at £22,400 with average mileage, but double the mileage to 70,000 and the buyer saves an astonishing £4,600 as the price drops to £17,800.
Unfortunately, the desire for low mileage cars also helps fuel a £100m a year illegal clocking scam. "Not only will a lower mileage car sell quicker, the unscrupulous seller will also gain financially by adding another few thousand to the screen price," says Guy Baker, resident expert at Used Car Buyer magazine.
Example of higher mileage savings
YearMake & ModelPrice with 30,000 milesPrice with 90,000 milesSAVING
2001Ford Focus 1.8 Zetec£6,999£5,499£1,500
2001Audi A4 1.9 Tdi (130bhp)£14,999£10,799£4,200
2001Jaguar XJ 4.0£16,499£12,999£3,500
2001VW Passat 1.8T S£8,099£6,499£1,600
2001Vauxhall Vectra 1.8 LS£5,699£4,499£1,200
Baker adds: "Traders admit that clocking only exists because of popular demand. However, where one buyer is over paying, another can make major savings."
Consumers have become conditioned to believe that a car with 90,000 plus miles on the clock is nearing the end of its road going duties. "This couldn't be further from the truth. It's a self-inflicted consumer stigma based on history rather than fact," he says.
Since 1970, the average lifespan of a mass-produced car has more than doubled thanks to improved production techniques, engineering tolerances, anti-corrosion treatments and the use of galvanised steel.
Newer high-mileage cars tend to have spent most of their lives doing long haul motorway stints with the engines serenely ticking over at 2,000-4,000rpm, barely stressed at all. As fleet operated vehicles, they will also have been meticulously serviced, according to experts at Used Car Buyer magazine.
Meanwhile, low mileage vehicles tend to indicate shorter journeys, and with it premature engine wear and damage "A quick trip to town doesn't allow the engine oil to reach its optimum temperature and lubricate the working parts properly. Similarly, brake callipers can seize and brake discs tend to rust quicker," explains Baker.
Special subscription offer to www,honestjohn.co.uk website visitors at
www.subscription.co.uk/usedcarbuyer
(Please quote Source Code 0030.)
Comments