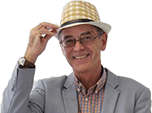 Still Sensible Money at Auction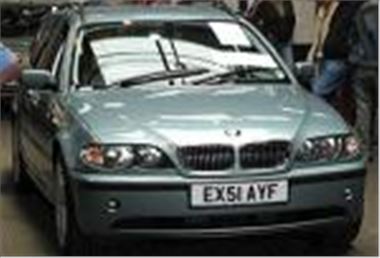 The best buys today came from Leaseplan. The 52k mile facelift 51 reg E46 330d SE Touring in the photo sold for a very fair £14,725.
Slightly better bargains were a 55k mile 02 reg Mondeo TDCI 130 LX auto estate, sold for £6,300; a 56k mile 2000W Jaguar S-Type 3.0V6 manual, sold for £7,400; a 90k mile 2001Y Picasso HDI SX, sold for £4,100; a 103k mile 2000W Focus Zetec 1.8TD estate, sold for £2,750; a 31k mile 2001/51 Golf V5 5-dr, sold for £8,300; a 115k mile 2000W Skoda Octavia TDI 110 SLX estate, bid to £2,425; and, cheapest of the cheap, a bright red 67k mile 2000X Rover 25 1.4iL (103PS), sold for just £2,450.
Other sensible buys included a 59k mile 1001Y BMW 320iSE, sold for £10,050; a 75k mile 2001Y BMW 525iSE Touring auto, sold for £10,850; a 17k mile 2001Y Nissan Terrano II 2.7TDI SE, sold for £10,900; and a 49k mile 2001Y Toyota RAV-4 VX 5-dr, sold for £12,000.
Slightly less bargain-basement were a 69k mile 2001/51 Audi AllRoad 2.5TDI, sold for a high £18,000 and a 99k mile 2001Y Mercedes CLK 320 Avant Garde convertible, sold after a real bidding battle for £18,950; and a 17k mile 2001Y Mercedes V270CDI Elegance auto, bid to £16,900 provisional.
Remember, van sale on Thursday, ex-fleet cars and part-exchanges on Friday, same as today at Blackbushe next Monday, and also next Monday evening a BCA Classic Sale to be held at the Brooklands Museum in Weybridge. Next Top Car at BCA Blackbushe will be Monday 14th June.
As always the best way to look for a specific car coming up at auction or to pre-check a day's sale is to visit
www.auctionview.co.uk
Brightwells next HUGE WEEKLY 4x4 SALE takes place next Tuesday tomorrow, 8th June at Leominster Market on the A49 by-pass, Leominster, Herefordshire, start time 11.00am, phone: 01568 611325, website:
www.brightwells.com
Comments