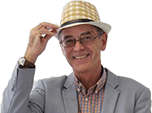 Plenty of Cheap Cars at Auction Today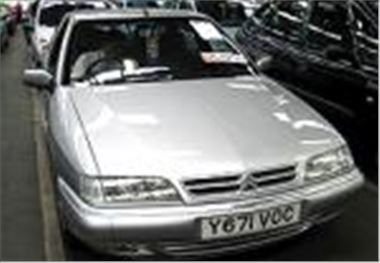 It was quite a big sale for the time of year at BCA Blackbushe today with more than 700 cars and if you kept your options open there were plenty of bargains to be had.
People forget about the Citroen Xantia, but it's far nicer to drive than a C5, better looking and more reliable. So £2,525 was buttons for the silver 61k mile 2001Y reg 1.8i Forte with a/c in the photo.
So was £2,825 for a 26k mile 2001/51 reg FIAT Bravo 100SX; £1,650 for a 27k mile 2000W Hyundai Accent 1.3Gsi 5-dr; a top bid of £4,600 for a 53k mile 51 reg Picasso HDI SX (32k + 21k on a new speedo); £7,200 bid for a 107k mile 2000W BMW 320dSE; £6,050 bid for a 76k mile 2000W BMW 316iSE; £3,200 bid for a 61k mile 2001Y Skoda Fabia 1.9SDI Classic with a/c; £4,100 bid for a 74k mile 2001Y Skoda Octavia 1.8T Elegance; and a mere £3,900 bid for a 71k mile 2001Y Alfa 156 2.0 JTS Selaspeed Veloce Sportwagon.
Other cheap definite sales included £8,500 paid for a 398 mile 04 reg ex-Motability Renault Scenic 1.4 Authentique; £5,975 paid for a 57k mile 98R Alfa Spider; £6,300 for a 24k mile 2001Y Chrysler PT Cruiser Touring; £6,500 for a 97k mile 2001Y VW Passat TDI PD 130 SE estate; £6,600 for a 114k mile 2001X Lexus IS200 Sport (the cheapest I've ever seen); £5,950 for a metallic blue but base model 29k mile 2002/52 Honda Jazz (yes, Honda Jazz); £3,850 for a clean 82k mile 2000W Omega 2.0CDX auto; and just £350 for a 136k 87E Mercedes W124 E200 automatic.
Not cheap at all, though, were a 3k mile 2003/53 Mazda 6 TS2 2.0 litre 5-door, sold for £11,900; and an 8k mile 2002 MINI One auto with a/c, sold for £10,050.
Next Top Car at BCA Blackbushe will be Monday 28th June. Also on Monday, quite a big Citroen sale with more than 100 cars including Saxos, C3s, Xsaras, Picassos and C5s.
As always the best way to look for a specific car coming up at auction or to pre-check a day's sale is to visit
www.auctionview.co.uk
Brightwells next HUGE WEEKLY 4x4 SALE takes place next Tuesday, 29th June at Leominster Market on the A49 by-pass, Leominster, Herefordshire, start time 11.00am, phone: 01568 611325, website:
www.brightwells.com
Comments