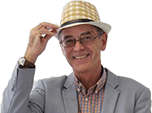 Miles Cheaper at Auction Today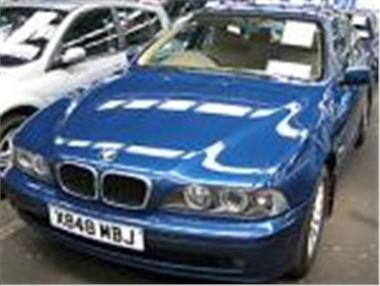 Now that demand is a bit slack, dealers are cherrypicking cars at auction, and only getting into bidding battles for late low milers they have immediate cash buyers for.
So the 99,000 mile 2001X BMW 520iSE 2.2 manual with leather in the photo sold for just £7,350. Yet 18 cars later a 13k mile 2003/53 reg Audi A3 TDI 140 SE six-speed made a whopping £16,400: more than you have to pay brand new for essentially the same car in the more sober suit of a Golf Mk V.
Other mileagy motors not making the money were a 99k mile 2001X Rover 75 2.0 CDT Club in nice Wedgwood blue, sold for £5,050; an unwarranted mileage 98S Mercedes ML320, sold for £12,550; a 90k mile 2001Y BMW 320CI 2.2 coupe, sold for £11,700; a 101k mile 2001Y Mercedes C200K Classic, sold for £9,350; an 82k mile 2001Y BMW 530iSE, sold for £10,200 and a clean, new shape 84k mile 2001X Mondeo 2.0 Zetec sold for a ridiculously low £3,975.
Monday at Blackbushe has sales by Bank of Scotland, Leaseplan, and Lex, plus a whole hall of part-exchanges. Also, on Monday evening, a BCA Classic Sale to be held at the Brooklands Museum in Weybridge. Big fleet, finance and part-exchange sales next Wednesday and Friday. Ford ex-rental sale on Thursday 10th June alongside the van sale. Next Top Car at BCA Blackbushe will be Monday 14th June.
As always the best way to look for a specific car coming up at auction or to pre-check a day's sale is to visit
www.auctionview.co.uk
Brightwells next HUGE WEEKLY 4x4 SALE takes place next Tuesday, 8th June at Leominster Market on the A49 by-pass, Leominster, Herefordshire, start time 11.00am, phone: 01568 611325, website:
www.brightwells.com
Comments