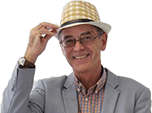 Today's Auction Ups and Downs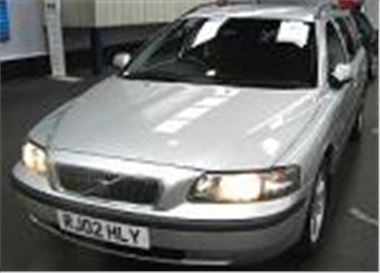 We'll start with the downs. That 02 reg Volvo V70 in the photo is a D5 S manual with alloys, air, CD and 83k unwarranted, but a full service history to a franchised service at 81k, just three weeks ago. No V5, but a good buy for a private man at £10,750.
Mondeos have stayed cheap, even without mega miles. A doom blue 26k mile 03 reg 1.8LX bid to £5,550 and a Panther black 34k mile 2001Y 2.0LX sold for £5,400.
Fancy taking a chance with a leggy Rover and you could have had a 101k mile 2001Y 45 1.6L with a/c and alloys for £2,650, or a 96k mile 2000W, same spec, for £2,550. And I saw a 75 bid under £4k for the first time. This was a 119k mile 2.0 V6 Classic SE manual which stuck at £3,700.
An 83k mile 2000W Lexus IS200 bid as low as they go at £7,250; a 78k very much unwarranted 97P LandBruiser 4.5 VX sold for £8,200; a 75k unwarranted Colorado 3.0TD GX sold for £9,600; a 20k mile Y reg VW Beetle 1.6 bid to £6,450; that same 5k mile 03 reg Accord 2.4 Executive Tourer on the wrong wheels bid to £16,100; and a 37k mile Alfa GTV 2.0 Lusso sold for £8,200.
Ordinary 03 reg pre facelift Yaris 1.S models with PAS are bidding low because a rental fleet has just released a lot of them into the trade. Now's the time to snap one up with around 20,000 miles in the low fours.
However, the opposite is true for Yaris automatics which are close to top of the most wanted list. A Toyota dealer snapped up two 2002/52 1.3 GLX 3-door autos with a/c and 18k–21k miles for £6,050 and £6,250. He has so many customers for them he'd have been prepared to pay £7,000 apiece, so they'll probably fetch £8,250 - £8,500 on the forecourt. And, of course, this isn't giving away any trade secrets; merely facts of life. The guy had a lucky day.
Dearest car had to be a 2000W but just 11,464 mile Lotus Elise that looked like it had spent most of its life in a heated garage and even had plastic stone chip protection film over the front. It made a mammoth £13,500.
As always the best way to look for a specific car coming up at auction or to pre-check a day's sale is to visit
www.auctionview.co.uk
Brightwells next HUGE WEEKLY 4x4 SALE takes place on Tuesday 18th May at Leominster Market on the A49 by-pass, Leominster, Herefordshire, start time 11.00am, phone: 01568 611325, website:
www.brightwells.com
Comments