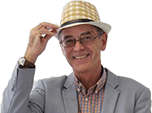 £50 BMW at Auction Today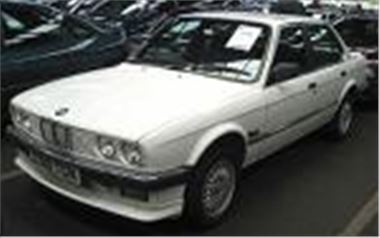 It had 93,000 on the clock and it didn't run too well, but the alloys alone on this 87D 318i had to be worth more than £50. A relatively clean 101k mile 92K Peugeot 405 1.6GR was £40 and a dog of a 124k mile 92K Rover 414 SLI with body damage but an MOT until October sold for £30.
In contrast, a private bidder paid all of £13,650 for a 98S Mercedes ML320 7-seater with leather, but 62k miles unwarranted and no service history.
An 11 month old 4k mile 03 reg Mazda 6 2.0TS 5-door made the model look strong by selling for £10,600, which is at least £1,000 more than a same age, same mileage Mondeo 2.0 Zetec. A 5 month old 2004/53 reg 272 mile Meriva 1.6 Enjoy finally sold today for just £7,850. A pair of BMW 525iSEs which have been at Blackbushe for a while are attracting lower and lower bids. £7,875 was tops for the met grey 102k mile 2001/51 reg and £7,450 for the met green 85k mile 2001Y.
Someone saw a bit of value in a one owner 154k mile 94M Xantia TD Dimension and paid £425 for it. A 30k mile 02 reg Honda Stream 1.7 VTEC 7-seater went for what looked to me to be a bargain £6,700. A 38k mile 2000W Jeep Wrangler 4.0 Sahara manual, complete with hard and soft tops, winch, snorkel and a padded bra over the front sold for £7,150. A 27k mile 2002/51 reg Alfa 166 3.0V6 Super in Nuovola Blue attracted a lot of trade bidding to sell for £10,600, yet an unwarranted mileage 99T Alfa GTV 3.0 V6 Lusso sold for a derisory £6,550. A one lady owner 38k mile 98S Toyota Starlet 1.3S with alloys and CD sold for a serious £2,050.
Sorry to give you such a jumbled report but that was the nature of today's sale. Hard to categorise anything.
Upcoming, It's Top Car again on Monday 10th May, together with a Black Horse Finance executive selection, Lex and Leaseplan fleet sales in Hall 2 and plenty of part-exchanges in Hall 3.
As always the best way to look for a specific car coming up at auction or to pre-check a day's sale is to visit
www.auctionview.co.uk
Brightwells next HUGE WEEKLY 4x4 SALE takes place on Tuesday 11th May at Leominster Market on the A49 by-pass, Leominster, Herefordshire, start time 11.00am, phone: 01568 611325, website:
www.brightwells.com
Comments