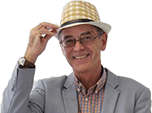 £20 Golf Mk II at Auction Today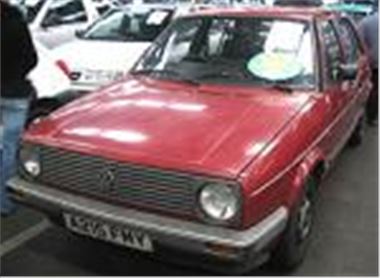 Huge crowds of bankholidaymakers packed two halls at Blackbushe and picked up some bargains on a rare day off work.
That £20 year old Mk II Golf 1.3CL was 20 years old, a VCAR total loss and 81k miles that could in no way be warranted. But it ran, had a couple of months MOT left and now that scrap prices have risen again was worth more than £20 to a breaker.
The car that should have been cheapest wasn't: A one owner 61k mile 95N Lada Riva 1.5E complete with Haynes manual sold for £45. So that was £30 for the car and £15 for the manual.
Other bargain basements sold at No Reserve included:-
51k unwarranted 1991 Renault 5 1.4 Campus: £80
Unwarranted mileage 91H VW Golf 1.3 5-dr: £100
109k unwarranted 94M Citroen Xantia 2.0iLX: £175
83k unwarranted 1991 Ford Fiesta 1.3 Flight: £225
110k unwarranted 95N Citroen Xantia 1.9TD VSX: £325
68k unwarranted 95N Rover 111iSE Kensington: £400
99k unwarranted 1991 Peugeot 205 GTi 1.9: £420
35k unwarranted 94L Renault 5 1.4 Campus Prima: £425
105k unwarranted 95N FIAT Cinquecento 900: £550
72k unwarranted 94L Vauxhall Corsa 1.2LS: £750
96k unwarranted 96P (97 model) Mondeo 2.0LX: £825
A met grey 59k mile 99S Ford Ka in metallic grey was a cheap Ka at £1,700. 7-seaters have come down a long way with an 86k mile 96P Peugeot 806 1.9SLDT selling for £3,400.
The bidding didn't go crazy in Hall 1 either. Provisionals included £27,500 for a 66k mile 02 reg Mercedes S320CDI, £8,600 for a 9k mile 03 reg VW Bora 180 T-Sport, £6,400 for a 61k mile 2001/51 Rover 75 CDT Classic SE, £3,900 for a 63k mile 2000W Alfa 164 2.5 V6 manual, £6,500 for a 120k mile 2000W BMW 323iSE auto, and just £2,000 for a 90k mile 2000W Citroen Xantia 2.0HDI 110 LX.
Masses more ex-fleet, ex-finance and part-exchanged cars at Blackbushe on Wednesday, closely followed by a 150 car Ford ex-rental sale on Thursday, mostly 03s but also a few 52s and 53s.
As always the best way to look for a specific car coming up at auction or to pre-check a day's sale is to visit
www.auctionview.co.uk
Brightwells next HUGE WEEKLY 4x4 SALE takes place tomorrow 4th May at Leominster Market on the A49 by-pass, Leominster, Herefordshire, start time 11.00am, phone: 01568 611325, website:
www.brightwells.com
Comments