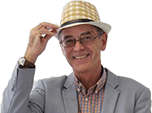 E 320CDI Bids Low at Blackbushe Today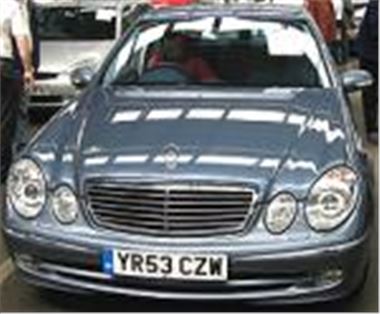 Really, it was accidentally entered in the wrong section on the wrong day. And probably the next time we see it will be at Top Car a week on Monday (Monday 24th).
But this was a proper 11k mile 2003/53 E320 CDI Avant Garde with nice matching half-leather seats, sensible 225/55 x 16 tyres (the ones that give the best ride quality), and taken back from a company gone into administration rather than a rogue car. I really thought £30k, but the bidding stopped at £28,100. So if you want it you've still got a chance.
It wasn't the only Mercedes bid low. A Class are far from the force they were. In the Motability section, top bid for a 5k mile 2003/53 A140 Classic 5-speed auto was just £8,800 and a 10k mile 2003/52 A140 Classic manual hit the buffers at £7,100.
There were surprises in the Motability section, with some cars making more and some a lot less than I'd have expected. An old-shape 18k mile 2001Y Polo 1.4SE sold for a silly £4,800. Yet a new-shape 16k mile 2002/52 Polo 1.2E 65PS sold for £4,500. A 2k mile 03 reg Focus 1.6LX wasn't cheap at £7,700. Yet a 200 mile 04 reg virtually new Focus 1.6 Zetec automatic was a steal at £8,775. So was a Krypton green 1,369 mile 2002/02 Corsa 1.2 16v Club sold for £3,700. Bid the right money, know when to stop and Motability sales are getting to be happy hunting grounds.
In other halls, a 46k mile 2000X Audi A2 1.4SE was about right at £6,700; an 82k 2001Y Mondeo 2.0 Zetec was cheap at £4,400; a 125k mile 2001Y BMW 318iSE was dear at £7,450; a 119k mile new shape 2001X Previa 2.4CDX 7 seater was sensible at £8,550; yet a 104k mile 2000X Audi TT 225 coupe, reserved at £12,200, went through the roof to sell for £13,400.
Though I'm not a fan, buy of the day was probably a 49k mile 98S Vectra 1.8 Arctic, sold away for a grand.
Plenty going on next week: part exchanges on Monday, big fleet and part exchange sale on Wednesday, the usual LCVs on Thursday and a big fleet and part-exchange sale on Friday.
As always the best way to look for a specific car coming up at auction or to pre-check a day's sale is to visit
www.auctionview.co.uk
Brightwells next HUGE WEEKLY 4x4 SALE takes place on Tuesday 18th May at Leominster Market on the A49 by-pass, Leominster, Herefordshire, start time 11.00am, phone: 01568 611325, website:
www.brightwells.com
Comments