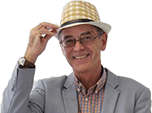 Car Warranty Con Exposed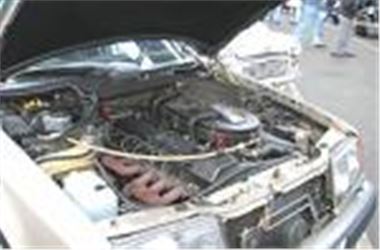 Independent automotive warranty specialist, Warranty Direct, has expressed its concern over new "parts and labour" insurance policies being offered to motorists.
Whilst these new policies claim to offer peace of mind to the motorist, according to Warranty Direct, only a lucky few will actually benefit and make successful claims that will recover more than the original policy cost and excess.
"The worry is that innocent motorists could be lulled into a false sense of security," explained Duncan McClure Fisher of Warranty Direct.
An estimated 7.2 million vehicles will suffer some degree of mechanical failure this year, with 1 in 3 cars needing to visit a garage to repair or replace anything from a failed wheel bearing to an air conditioning unit, a broken gearbox or a blown engine.
Of that figure, just 15 percent will need recovery from a permanent defect that prevents the vehicle from completing its journey. This condition is a central requirement to qualify for a successful claim under many new "parts and labour" schemes.
Further to this, faults that are due to wear and tear or consequential damage are excluded – a factor which is cited for almost 40% of successful claims handled by Warranty Direct.
"An alternator belt is one of the most common failures on a car. It is also one of the cheapest to repair," explains McClure Fisher. "However, if it breaks, it can fly off, damaging other, more expensive parts of an engine, leaving the motorist with a bill running into the thousands. Consequential loss exclusion gives the insuring party a simple get out clause."
Warranty Direct estimate that while over 1.2 million motorists will require assistance following an engine failure, less than 27,000 will actually be able to successfully claim on their "parts and labour" policy.
As a result, Warranty Direct is advising consumers to always read the Terms & Conditions, claims limits and excess contributions of all breakdown 'parts and labour' schemes before signing up.
Comprehensive warranty protection, without hidden 'get out clauses', is available from Warranty Direct from as little as £150, or an average of £230 per year. Here, the motorist is covered for most eventualities, with the warranty firm also paying recovery costs if they breakdown as a result of mechanical malfunction.
"Breakdown cover is an integral part of the motoring fabric. But when unexpected garage bills can run into the thousands, the peace of mind provided by a warranty can be just as priceless," adds McClure Fisher of Warranty Direct.
To visit Warranty Direct, direct, please link to
www.warrantydirect.co.uk
For example, for a 49,000 mile 1998 Ford Mondeo, the cost of 13 months on-line Gold cover, including air-conditioning and with a high claims limit of £5,000, would be £234.25. For 25 months it would be £413.51.
For a lesser level of Standard cover, not including aircon, the cost would be £222.75 for 13 months, or £390.51 for 25 months, with the same high £5,000 claims limit.
For merely Driveline cover, the cost would be £150.75 for 13 months or £246.53 for 25 months. Exactly what is covered by each type of policy is clearly detailed in the easy to use, on-line search form.
For your quotation for any car, go to
www.warrantydirect.co.uk
Or to check out Warranty Direct's experience of the likely reliability of a car you are thinking of buying, go to
www.reliabilityindex.co.uk
And to get that used car checked properly before you buy, using the only used car inspection service that warrants its work, go to
www.usedcarchecks.com
Conducted on a hydraulic ramp at one of over 1,400 accredited and approved garages nationwide, every car comes complete with the added bonus of a 45 day warranty provided by Used Car Checks partner, Warranty Direct. Buyers of the Action Pack will also automatically receive a £25 discount off the full price of an extended warranty.
Each inspection costs £99.
For more information, visit
www.usedcarchecks.com
or call 08700 46 86 02
Comments