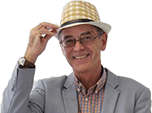 Auctions Should Get Interesting Next Week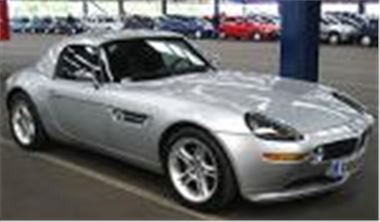 For a start, this rare left hand drive BMW Z8 is entered for Monday's Top Car sale at BCA Blackbushe. Speculation amongst traders today was it would reach about £50,000, but we'll just have to wait and see.
Generally, the trade is in the doldrums. The latest hike in bank rate has come at a time when a lot of fixed low rate mortgages switch to variable rate and housebuyers in hock to the tune of £200,000 or more have had a nasty surprise through their letterbox. Apparently, Brits owe a total of £960 billion, which is £16,000 for every man, woman, child and baby in the country. And the chancellor's determination to tackle that debt mountain is having a severely detrimental effect on the used car trade.
Which is why next week could be a very good week to buy. As fleet finance people see there's no percentage in hanging on, lots of cars that appear week after week at lower and lower bids may finally have to be disposed of. For example, a pair of 99k mile BMW 520i 2.2s. Today the blue X reg SE with leather bid to £7,950 and the black Y reg bid to just £7,150. Don't expect to pay more next week.
Another 99k miler, this one a 2001X Rover 75 Club CDT in that nice Wedgwood metallic blue sold for £5,300 and a 109k mile 2000V 75 1.8 Connoisseur sold for £4,000.
A several shades of yellow 59k mile 02 reg SEAT Leon 20VT Cupra bid to a low £7,600. A 32k mile 2001Y Mondeo 1.8LX sold for £4,750. a 31k mile 16 month old 2003/52 reg Skoda Octavia SDI Classic sold for £4,700. And even a 49k mile 2001Y Lexus IS200 which are usually hot property sold for £8,350.
Not everything was as low as they go, though. A very clean 68k mile 92J BMW 318iS with sunroof and leather would have been cheap at the first bid of £1,000, but wasn't at £2,025. Nor was a 71k mile 98R Nissan Primera 2.0SRI at £1,750. Nor a well-worn unwarranted mileage 92J Toyota Estima Emina four wheel drive diesel automatic that looked like it had circumnavigated the globe a dozen times at £2,200.
But dearest car of the day had to be a 3k mile 2003/53 reg Vauxhall VX220 Roadster (not a turbo) that sold for £17,400. Where do you go with that?
As always the best way to look for a specific car coming up at auction or to pre-check a day's sale is to visit
www.auctionview.co.uk
Brightwells next HUGE WEEKLY 4x4 SALE takes place on Tuesday 25th May at Leominster Market on the A49 by-pass, Leominster, Herefordshire, start time 11.00am, phone: 01568 611325, website:
www.brightwells.com
Comments