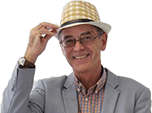 Year Old Yaris Just £4,450 at Auction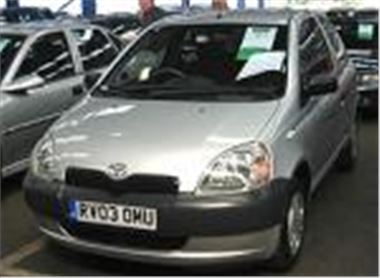 I thought that was cheap for a 22k mile March 03 reg Yaris 1.0S with PAS, but the books were ahead of me and had it marked down to £4,325. So the met blue 9k miler which sold for £4,800 was dear, but at least nearly-new Yaris are now affordable.
Base model Previa GS D-4Ds are the most wanted because they combine 8 seats with plenty of luggage space and a reasonably economical diesel engine. They're not booked, but the £15,600 a 19k mile 03 reg sold for at Blackbushe doesn't help underwrite prices because it was obviously damage-repaired along the near-side.
Signums are also unlisted, so the £12k a 9k mile June 03 reg 2.2 Elite auto was knocked down for is one for the book, representing a drop on list of a cool £11,265 in ten months. Could be time for GM to stop making these cars altogether.
Sticking with 03s, several very useful 10k – 12k mile Renault Kangoo 1.5 dCi 65 utility MPVs with CDs and a/c sold for a sensible £6,100 to £6,350; 12k – 23k mile Honda Civic 1.4S models were £6,700 to £7,000; and a clean 11k mile Focus 1.6 Zetec 5-door bid to £6,400.
A surprise appearance was put in by an 02 reg SMART Passion convertible with a hefty 30k miles (out of warranty on age and mileage) which bid to a low £4,500 for a car that's over £9,000 new.
And Audi TTs now seem to be cooling off. A 49k mile 99T 225 coupe sold for £13,450 wile a 28k mile 2001Y 180 Quattro bid to £14,350.
Cheap cheapies were a radiant red 93k mile 98R Mondeo 1.8LX, sold for £900; a 93k mile 99T Daewoo Nubira 1.6SE bid to £675; an unwarranted mile 97R FIAT Punto 75SX with no red key bid to £600; and an unwarranted mile but very clean looking 99T Suzuki Baleno 1.8GX estate bid to £1,675.
Remember, 150 car Ford ex-rental sale tomorrow, 15th April, together with the van sale, and the usual full programme of sales on Friday.
If you're thinking of buying at auction, as always the best way to look for a specific car or pre-check a day's sale is to visit
www.auctionview.co.uk
Brightwells next HUGE WEEKLY 4x4 SALE takes place next Tuesday, 20th April at Leominster Market on the A49 by-pass, Leominster, Herefordshire, start time 11.00am, phone: 01568 611325, website:
www.brightwells.com
See separate news item for BCA Classic Auction at Bridgwater on Monday 19th April.
Comments