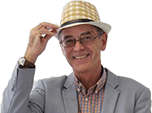 Something For Everyone at Auction Today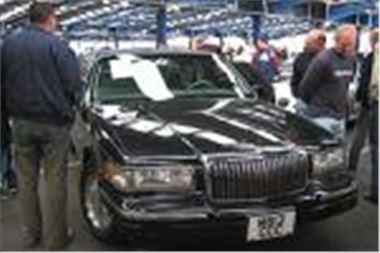 The private entries section contained the surprise lot of the day. A 5.0 litre V8 1995 Lincoln Town Car with just 38,000 miles under its whitewall tyres. Despite a low reserve of just £2,400, bidding was keen and the car eventually sold for a fair £3,850.
Leggy BMWs were bidding low in the Hitachi section. A 105k 2001 525iSE manual with leather failed to get past £7,650 and an 87k 200X 330iSE Touring auto hit the buffers at a low £10,400.
At least one of the Alphabet cars apparently sold on Wednesday made a reappearance to sell again. This time the 22k mile 03 reg Yaris 1.0S sold for £4,550, but another with 18k sold for £4,675 confirming the price range. Current shape Mondeos seem to have gone up a bit with a 35k mile 2002/52 1.8LX 5-dr selling for £6,700. A 23k mile 02 reg Bora V5 bid to £8,550 and a 9k mile 03 reg Bora 1.8T Sport (that's the 180bhp version with 6-speed box) bid to just £9,300.
As usual Inchcape has some interesting kit at the tail end of its section. A base spec 35k mile 97R Z3 1.9 sold for a strong £8,250; a 25k mile 2001X Z3 3.0 bid to a less strong £13,500; a 17k mile 02 reg Audi A2 1.4 with full length glass sunroof, but a cracked screen bid to £7,550, and a current shape 78k mile 2000W Volvo V70 2.5D SE 7-seater sold for £10,350.
Bargain of the day? Inchcape's Champagne gold 95M Jag Sovereign 3.2 6 cylinder with 128,198 miles, sold for £3,275.
Next big event at Blackbushe is a 120 car BMW sale on Monday 19th April. So if you're after a Beemer or a MINI, check out BCA's Auctionview. As always the best way to look for a specific car or pre-check a day's sale is to visit
www.auctionview.co.uk
Brightwells next HUGE WEEKLY 4x4 SALE takes place next Tuesday, 20th April at Leominster Market on the A49 by-pass, Leominster, Herefordshire, start time 11.00am, phone: 01568 611325, website:
www.brightwells.com
See separate news item for BCA Classic Auction at Bridgwater on Monday 19th April.
Comments