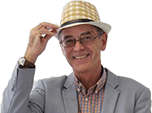 Some Cheap Part Exchanges at Auction Today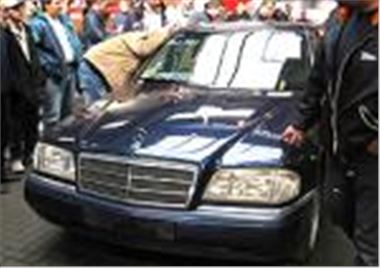 I guess the camel trophy of the day had to go to this LHD 95N Merc C220 Elegance auto. The mileage, or kilometerage, was 88k unwarranted (no one was sure), it had no plates or V5 (but an allocated reg of N842BRD), came on a nice set of alloys and sold for £3,625.
A 99k mile 2001Y Mondeo 2.0LX was the cheapest I've ever seen at £3,450 sold, an 86k mile 2001/51 Jag X-Type 2.5SE was the cheapest X-Type I've ever seen at £9,400 sold and a 105k mile 2000W Mazda 323 1.8GSI was good value at £3k.
But a 105k mile 2001X BMW 525iSE manual with leather didn't sell at £8,100, a 29k mile 2001Y Merc C220 CDI manual Classic made a strong £13,300 and a 94k mile 02 reg C270 CDI Elegance auto hit a Herculean £15,500.
Here's a quick run down of what other part-exchanges went for today:-
100k mile 95H Golf VR6: £2,300 sold; 55k mile 2001/52 Laguna II 1.6 Authentique: £3,775 very provisional; 80k mile 96P BMW 328i auto Coupe: £4,950 sold; 54k mile 98R Honda CRV manual with a tow hook: £4,800 provisional; 135k mile 95M Renault Espace 2.1TD Champs Elysee: £1,725 provisional; 45k mile 97R Mondeo 2.5 Ghia X manual estate: £2,775 sold; 63k mile 98S Focus 1.8LX with a/c: £3,925 sold; 73k mile 98S Galaxy 2.3SI 7-seater: £4,850 sold.
So there's still plenty of inconsistency to profit by if you don't let the bidding run away with you.
Next Top Car Auction at Blackbushe will be on Easter Monday, 12th April.
If you're thinking of buying at auction, as always the best way to look for a specific car or pre-check a day's sale is to visit
www.auctionview.co.uk
Brightwells next HUGE WEEKLY 4x4 SALE takes place on Tuesday 6th April at Leominster Market on the A49 by-pass, Leominster, Herefordshire, start time 11.00am, phone: 01568 611325, website:
www.brightwells.com
Comments