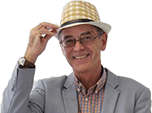 Some Cheap Cars at Auction Today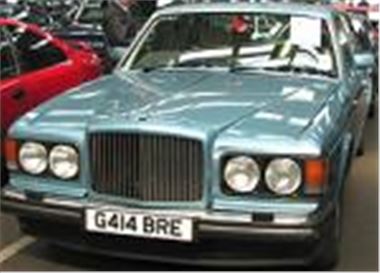 Though it looks fine in the photo I'm not sure that this Bentley was one of them. A private entry, the 90G Mulsanne S had wafted its way through 165,775 miles and was showing plenty of signs of its 23 years, such as ferrous fenders and filler in the doors. But someone wanted it because, though reserved at £4,950, it went on to sell for £5,150.
The cheapest cars today were BMWs. A dark green 85k mile 2001Y 525iSE bid to a provisional £8,500 (colour prejudice); a silver 105k 2001X 525iSE manual we've seen before sold for £8,600; and a blue 95k mile 2001Y 520iSE 2.2 sold for just £7,500. A scruffy 88k mile 2001Y 320iSE 2.2 with half a grille wouldn't have been dear either if it came for the £7,600 it bid to.
A 95k mile 99T Volvo S80 2.5D was far from a bad buy at £5,450. A Longbridge built 59k mile 2001Y Rover 75 Classic SE CDT looked sensible at £7,225. And a 46k mile 2001Y Focus CL diesel estate was virtually stolen for £4,000.
However, when people want cars they can make silly money. An 11k mile 03 reg Picasso HDI didn't have a/c and sold for £7,400. A 16k mile 03 reg Picasso HDI with all-important a/c sold for £8,900.
And with 2nd hand RHD exports stating to take off, MINI Coopers have gone mad. A 37k mile 2001/51 with a/c and CD reserved at £9,200 sold for £9,700. Then a 72k mile 2002/51 with no a/c or CD or any other desirable extras sold for £8,400.
Remember, it's Top Car on Monday and one of the star attractions is a 2004/53 reg Chrysler Crossfire automatic.
As always the best way to look for a specific car or pre-check a day's sale is to visit
www.auctionview.co.uk
Brightwells next HUGE WEEKLY 4x4 SALE takes place on Tuesday, 27th April at Leominster Market on the A49 by-pass, Leominster, Herefordshire, start time 11.00am, phone: 01568 611325, website:
www.brightwells.com
Comments