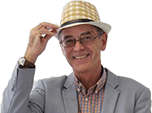 Notable 'No Sales' at Top Car Today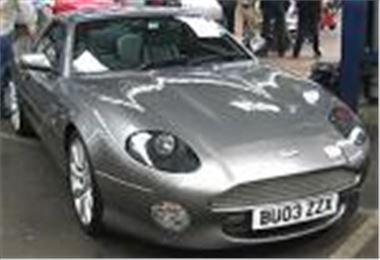 One thing about selling status symbols is you can never rely on the same cars to stay top of the tree.
So while the new Aston Martin DB9 is reportedly attracting overs of £12,000 for June delivery, the 16,000 mile 03 reg DB7 5.9 Vantage in the photo did not even reach its ballpark of around £75,000. Bids started at £62k and finished at £65,500.
Perhaps Jeremy Clarkson's colourful allusion to a squatting dog has put down the Chrysler Crossfire. They're at £1,650 discounts new and the 3k mile December 2003/53 automatic in the sale failed to get past £20,000.
A 30k mile 2002/52 reg X5 diesel didn't have the right bits to sell for big money. It wasn't a Sport and had no satnav which is why bids petered out at £28,500.
A pair of 2003/52 reg Maserati Cambiocorsa Spiders bid to £39k for the green 8k miler and £41,500 for the silver 13k miler, giving the impression that silver with black seats beats green with tan seats all day long. An older, 58k mile 3,200GT automatic did sell for £23,300.
Other sellers included a 19k mile 2002/52 Range Rover 4.4V8 for £41,450; an independently imported 47k mile 2001X Porsche 996 Carrera convertible, reserved at £37,500 and sold for £38,700; an 18k mile 03 reg BMW M3 SMG convertible, reserved at £37,750 and sold for £37,850; a 21k mile 02 reg Toyota Landcruiser Amazon 4.2TD VX, sold for £30,000; a 65k mile 2002/51 Mercedes S500L, sold for £30,000; a 26k mile 2000W Mercedes S430L, sold for £22,750; a 57k mile 99T early W220 Mercedes S320, sold for £19,300; and a 60k mile 2000W Mercedes ML 270CDI Tipfunction auto, sold for £16,400.
Bargains elsewhere in other halls? A 58k mile 02 reg Citroen Xsara 1.4LX had to be at £2,650, and a 100k mile 02 reg Picasso HDI SX was the cheapest I've ever seen, selling for £3,825.
As always the best way to look for a specific car coming up at auction or to pre-check a day's sale is to visit
www.auctionview.co.uk
Brightwells next HUGE WEEKLY 4x4 SALE takes place tomorrow, Tuesday, 27th April at Leominster Market on the A49 by-pass, Leominster, Herefordshire, start time 11.00am, phone: 01568 611325, website:
www.brightwells.com
Comments