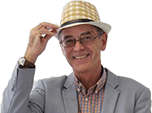 Golden Oldies at Auction Today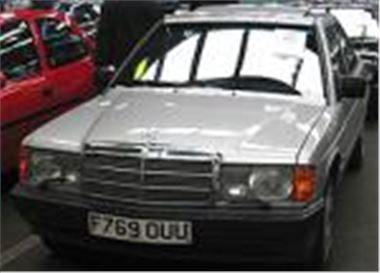 That 88F 190E 2.6 auto was in spectacular condition for its age. Someone had obviously lavished a great deal of care on it. All the stone chips were touched in. And the shine was from constant polishing with good wax, not a quick spray wax once-over. Its 103,344 miles were warranted, though it's well known that the odos on these cars can stop turning all by themselves. If I'd had any space I'd have had a bid on it myself. Top bid was a provisional £825.
It was closely followed by a black 89G Golf GTi 3-door with 142k warranted which bid to £575. And preceded by a 142k mile 89G BMW 520i top bid on which was just £300.
Elsewhere there were the usual hits and misses. A 60k mile 2001Y BMW 520iSE 2.2 manual was so retail-ready it deserved all of the £10,100 it sold for. But a 2000X 325iSE looked like it had done most of its 95k miles behind a gravel truck and sold for £8,200, a new low for an E46 325iSE.
Early Alfa 156s are getting seriously cheap. Top bid on a reasonable enough 104k mile 2.0TS with a/c and telephone dial alloys was just £2,500.
Focus diesels were very affordable. A 91k mile 2001Y LXTD estate bid to £3,950 and an 89k 2000X to £3,700. Mondeos remain spectacular bargains with £2,050 paid for a 90k mile 99V 2.0 Zetec estate and £2,100 for a very clean 80k 98S 2.0 Ghia hatchback.
£675 wasn't much to enjoy the sun (when it comes back) in an 86k mile 93L Rover 214 cabriolet.
There has been a bit of a discussion in The Backroom about Audi Allroads, so to add to it a black 104k mile 2001X Allroad 2.5TDI bid to £13,000.
But we got involved in the bidding for a real oddball. The lady wanted a diesel saloon. This was a rare Rover 420D Executive, with leather, aircon, alloys, CD autochanger and 58k miles, but on a 2000V plate dating from 3 months after the last 400 Series were built, so it didn't book. Consensus of opinion was £3,250, and that's exactly what she got it for.
As always the best way to look for a specific car coming up at auction or to pre-check a day's sale is to visit
www.auctionview.co.uk
Brightwells next HUGE WEEKLY 4x4 SALE takes place tomorrow, Tuesday, 27th April at Leominster Market on the A49 by-pass, Leominster, Herefordshire, start time 11.00am, phone: 01568 611325, website:
www.brightwells.com
Comments