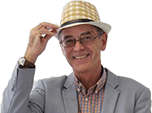 E60 525iSE at Auction Today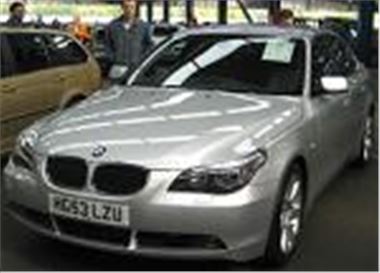 Traders tell me it's not the first time an E60 5-Series has been seen at auction. Apparently, one made big money in the Midlands in December. The Blackbushe BMW in the photo was a 5k mile 2003/53 525iSE, list price £28,500 new and a bit less bought via Drivethedeal. But this one was loaded with leather, BMW's excellent front and rear park-distance control and the mixed blessing of Active steering with 18 inch wheels. It started at £28,000 and ran to a provisional £29,200 at which I couldn't see much profit from a forecourt sale.
Older E39 5-Series on the other hand are becoming more and more affordable. An 89k mile 2001X 520i 2.2SE auto with leather sold for £9,300 and a 51k mile 2001Y 525iSE manual with cloth for £11,100.
MINIs stayed expensive at £10,700 for a 16k mile 2002/52 Cooper with tlc and Pepper pack, and £11,500 for similar car with 4k miles. But old shape 7-Series have been hit hard. A Glacier Green 2001X 728i was a bit lumpy at 102k miles, but did not show them in its condition an looked like a very good buy at £9,600 provisional.
In Hall 2, a 21k mile 2002/52 Nissan X-Trail 2.2DI Sport sold for £14,000. New shape Mondeos were cheap at £7,600 for a 15k mile 03 reg 1.8LX and £4,850 for a 59k mile 2001Y 2.0 LX estate. A sought after 27k mile 03 reg Volvo V70 D5 SE auto estate sold for a sensible £18,400. A 43k mile 2001Y FIAT Multipla 1.6ELX sold for £5,500, then came back again for some reason to bid to £5,450 provisional. An 83k mile 2000W Zafira 2.0DI Elegance looked about right at £6,050. Demand exceeded supply for a 92k mile 96M Honda CRX 1.6 which started at £600, was reserved at £1,250, and sold for £2,375. A 129k mile 99T Focus 1.8 Zetec was the cheapest I've yet seen at £2,775. Someone paid £4,550 (which is 03) money for an 02 reg 15k mile Yaris 1.0GS. And a 36k mile 2000X Mercedes A190 Avant Garde with a sunroof slipped back to a top bid of £5,850 underlining the expensive repairs many of these cars seem to need once they're out of warranty.
Cheap Hall 3 cheapies included a 188k mile 92K Primera 2.0SLX for £220, an 83k mile 93K Proton 1.5SE for £60, and an 88F Maestro 1.6SL described as "two tone rust over rust" for a tenner. Worth it because the price of steel and consequently the value of scrap has gone up.
Big Renault sale on Wednesday, including an Avantime, plus a 180 car Leaseplan sale.
As always the best way to look for a specific car or pre-check a day's sale is to visit
www.auctionview.co.uk
Brightwells next HUGE WEEKLY 4x4 SALE takes place tomorrow Tuesday, 20th April at Leominster Market on the A49 by-pass, Leominster, Herefordshire, start time 11.00am, phone: 01568 611325, website:
www.brightwells.com
Comments