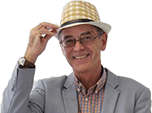 Awesome New Audi A8s Arrive in Britain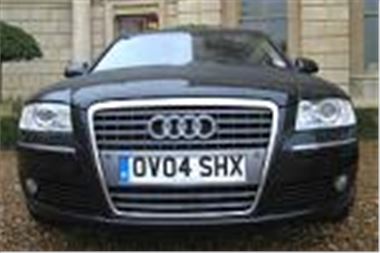 Audi's extraordinary new 450PS A8 6.0 litre W12 quattro, together with two significant new 3.0 litre A8s are now available to order in the UK.
Bound to be the car of choice to convey Very Important People quickly across country the A8 6.0 quattro doesn't put a foot wrong.
Its massive 450PS and 580Nm torque offer huge acceleration and serious speed in the safety and security of four wheel drive. I used to think that the Mercedes S500 4-Matic did the diplomat job best of all, but not any longer. The big Audi has no less 50% more power and torque in a lighter aluminium bodyshell. 95% of that 580Nm is available between 2,300 and 5,300rpm, so throttle response is instant. And it's very tidy to drive. Eventually it will push wide at the front, but you really have to try hard to get it to do that. It goes from 0-60 in 5.0 seconds, from 0–125 in 17.5 and from 0 to its electronically limited top speed of 155mph in around 30 seconds.
Prices start at £72,075 for the short wheelbase version and £75,775 for the long wheelbase. But options can push that tag right up to around £115,000.
The 3.0 TDI quattro is also extremely impressive, rivalling Mercedes S320CDI but with the added benefits of less weight, four wheel drive roadholding and better economy. Driving this car, even with the traction control off, you seriously wonder why anyone other than a diplomat would actually want any more car. Handling is superb, and with a much shorter, lighter, chain-cam V6 engine the car is basically better balanced than the 6.0 W12. It's as quiet as a petrol engine, goes better than most and offers a potential 32.8 mpg combined. That's a staggering economy figure for a seriously big car with 233PS, 450Nm torque (from just 1,400 to 3,250rpm), a 0-60 of 7.5 seconds and a top speed of 150mph. Transmission is a six speed Tiptronic torque converter automatic. The list price of this one is £47,380 and it's definitely the bargain of the A8 range. For BIK drivers, CO2 is 231g/km, Euro 4.
The other new model is a front wheel drive 220PS 3.0 chain-cam V6 which also delivers 300Nm torque at 3,000rpm and comes with a 6 selectable-ratio Multitronic CVT. Because power losses are less than with a conventional autobox, it gets from 0-60 on 7.6 seconds, goes on to 150mph and returns a creditable 29.1mpg; figures not far off the 3.0 diesel's. Thanks to its short block engine it's also very good to drive with very little understeer. Unlike the 3.0TDI it is available in short or long wheelbase at starter prices of £46,175 and £49,545. CO2 is 233g/km, Euro 4.
The other recent new A8 is the 4.0TDI Quattro, details in car by car breakdown, prices £58,600 to £61,970.
More at
www.audi.co.uk
Comments