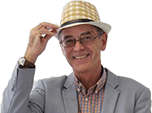 Some Bargains at Blackbushe Today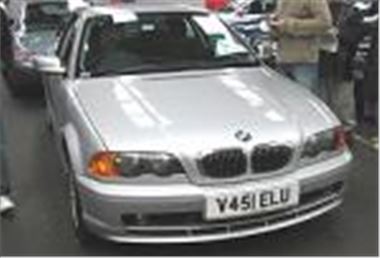 Not everything was, of course, but we'll start with the good news.
The 2000V BMW 323CI in the photo had done a bit of work. But, in spite of 120k under its wheels, £9,250 still looked fair to me. A facelift 150bhp 45k mile 2001/51 320dSE also looks a good buy at £12,950, and had been reserved even lower at £12,300.
£12k provisional didn't look too far of the mark for a 44k 2001Y 525iSE manual in regulation silver, but £8,650 just wasn't quite enough for an 84k mile 2000X 523iSE manual.
New shape Mondeos are becoming ridiculously cheap. A 73k mile 2001Y 1.8iLX sold for just £4,850 and a 40k mile but mere ten month old 03 reg TDCI 130 LX sold for a mere £7,400.
In contrast, Citroen seemed to be attempting to set some high residual prices for its cars. 14 month old 52 reg Saxo 1.4LXs with 7k to 14k miles were bid to between £5,650 and £6,050. 52 reg Picasso 1.6SXs were £7,600 to £7,800. A 36k mile Picasso HDI SX was £7,000 and a 36k mile HDI LX was £6,400 (£600 difference for the a/c and CD). And a 14k mile 52 reg C5 HDI 110 LX was £8,800, which looked more than retail money to me.
Monday 8th March is Top Car day plus sections for Black Horse Motor Finance, Leaseplan, Lex Vehicle Leasing and a lot of franchised dealer part-exchanges.
If you're thinking of buying at auction, as always the best way to look for a specific car or pre-check a day's sale is to visit
www.auctionview.co.uk
Next Brightwells HUGE WEEKLY 4x4 SALE is next Tuesday 9th March at Leominster Market on the A49 by-pass, Leominster, Herefordshire, start time 11.00am, phone: 01568 611325, website:
www.brightwells.com
Comments