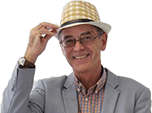 Sensible Prices at Top Car Today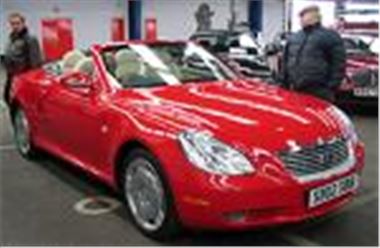 As can sometimes happen, a company was disposing of executive cars at no reserve. And, while bidding for them was still competitive, enough sold for the sort of money that sends traders home smiling.
The selection included a 53k mile 2001X BMW 525i Sport, sold for £12,600; a 65k mile 2001X Mercedes E240 2.6 Elegance estate, sold for £13,000; a 78k mile 2001X BMW 520i 2.2 SE auto, sold for £10,500; a 65k mile 02 reg BMW 525dSE with leather and in really nice 'Bluewater' silver-blue, sold for £14,800; and a 78k mile 2000X Mercedes E240 2.6 Elegance, sold for just £9,800.
Three Mercedes S320CDIs were all under £30,000. The 77k mile 2000W bid to £24,500 provisional; the 52k mile 2001X sold for £26,700; and the heavily loaded 59k mile 2001Y sold for £28,500. A 35k mile 2002/51 reg S320i sold for £29,250. Even a hard-to-price 65k mile 2000X S600 V12 L sold under £30k at £28,100.
An abundance of 7-seaters included a seen-before 74k mile 99T Audi A6 4.2 Quattro Avant, bid to £13,800; a 63k mile 98R Mercedes E240 Elegance estate, sold for £9,700; a 59k mile 2001X Mercedes ML 270CDI, sold for £21,900 and a late W210 30k mile 02 reg Mercedes E200K Avantgarde estate, sold for £18,900.
A 21k mile 98R Ferrari 456GT auto (about to be superceded by the 612 Scaglietti) bid to £42,750; a 45k mile 95M Ferrari 355 GTS bid to £34,500; a 24k mile 2000W Lotus Esprit 3.5 V8 bid to £23,000; a RHD 43k mile Porsche 911 996 Carrera S Tiptronic bid to £27,750; a LHD 47k mile 1999S 911 996 Carrera 2 cabrio with hard-top bid to just £24,000; but the 39k mile 02 reg Lexus SC430 in the photo made a bit more than I expected at a top bid of £36,400.
Most expensive car of the day was a silver 18k mile 2002/52 reg Jaguar XKR 4.2 convertible with 20" wheels, sold for £45,750 which is a saving of £30,000 on the new price.
Next Top Car Auction at Blackbushe will be on Monday 22nd March and, though I'll be away for the rest of the month it promises to be a lively one with a lot of good quality part-exchanges and de-fleetings feeding through.
If you're thinking of buying at auction, as always the best way to look for a specific car or pre-check a day's sale is to visit
www.auctionview.co.uk
Brightwells HUGE WEEKLY 4x4 SALEs take place on Tuesday 9th March, Tuesday 16th March, Tuesday 23rd March and Tuesday 30th March at Leominster Market on the A49 by-pass, Leominster, Herefordshire, start time 11.00am, phone: 01568 611325, website:
www.brightwells.com
Comments