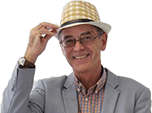 New Shape Vectra down to £5,300 at Auction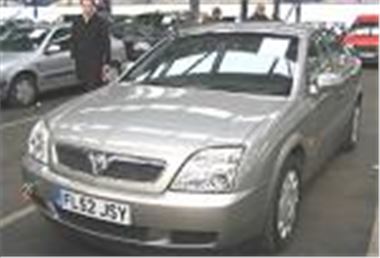 Okay, that got your attention. It was a genuine 18k mile 2002/52 Vectra 1.8iLS in Titanium. But it was sold as seen and got tugged through the hall on the end of a chain.
In contrast, there were some crazy highs today. A scruffy 35k mile 02 reg RAV-4 D-4D VX with no service history made a staggering 15,400 Northern Irish pounds. A smart, silver 63k mile 2000X BMW 530iSE Touring automatic was reserved at £13,400 yet went on to make ££14,150. A 25k mile 03 reg Audi A6 TDI 130 sold for a stiff £14,750. A 38k mile 2001X BMW 525iSE auto sold for £13,850. Even an 86k mile 2000W 528i Sport manual was dear at £10,550.
So what was sensible money?
£19,600 wasn't too much for a 60k mile 2001Y Mercedes ML 270CDI Tipfunction auto. Nor was £6,950 for a rare 57k mile 2001/51 Alfa 147 1.6TS Lusso 5-door. 2001X Golf IV diesel estates came in twos: the 117k mile TDI PD 115 bid to £5,300 and the 43k mile TDI 90 sold for £6,675. And new shape Mondeos are now under £5,000, with a 66k mile 2001X selling for £4,925, which is a lot of good car for the money.
FIAT Puntos are about as cheap as they can be. You'll get a new one for between £5,500 and £6,000. Today's ex-rental 03 reg Active 5-doors with around 12k miles were around £4,500. 52 reg were £3,750 to £4,000. And an 18k mile 2001Y went for £3,450.
Stilos are reasonable enough cars, but just haven't taken off, with 12k mile 2003/52 plate 1/6 Dynamics selling for £5,900 and what should have been a quite desirable 12k mile 03 reg Dynamic 1.9JTD estate failing to crack £8,250. But Multiplas still make the money. A pair of 10 – 12k mile 03 reg JTD 115 ELXs sold for just under and just over £10,000.
Bargain of the day? That just had to be a 96P Peugeot 806 1.9 SLDT MPV bid to a mere £1,750. But at least it was living proof that they can make 307,350 miles.
There will be plenty of activity at Blackbushe on Friday with a special Citroen sale at 10.30am and also sections for PHH, Hitachi, Black Horse Motor Finance, Motability and Vauxhall Leasing as well as part-exchanges from Inchcape, Lancaster and smaller franchised dealers. Monday 8th March is Top Car day plus sections for Black Horse Motor Finance, Leaseplan, Lex Vehicle Leasing and a lot of franchised dealer part-exchanges.
If you're thinking of buying at auction, as always the best way to look for a specific car or pre-check a day's sale is to visit
www.auctionview.co.uk
Next Brightwells HUGE WEEKLY 4x4 SALE is next Tuesday 9th March at Leominster Market on the A49 by-pass, Leominster, Herefordshire, start time 11.00am, phone: 01568 611325, website:
www.brightwells.com
Comments