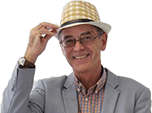 Big Discounts on RAV-4s and CRVs at Drivethedeal

www.drivethedeal.com
, now celebrating eight years of selling vehicles online, has announced some aggressive new discounts on Toyota and Honda 4x4s.
www.drivethedeal.com
, which only sells cars supplied by UK main dealers, is offering up to 2262 off the price of a Toyota RA-4 and nearly 1800 off the price of a Honda CRV
"Over the past three years the RAV-4 has been one of our most popular models online. Both the Toyota and Honda are bought mainly by families who want a high driving position, a high level of specification and with the added bonus of plenty of space in the boot to accommodate all the adults and childrens kit," said Richard Sanders, Drivethedeals Managing Director.
Car Manufacturer List Price Drivethedeal.com discounted price Saving
RAV4 2.0 XT3 5dr 18508 16613 1895
RAV4 2.0D-4D XT3 5dr 19508 17508 2000
RAV4 2.0D-4D XT4 5dr 22007 19746 2262
Honda CRV 2.0SE Sport 18213 16527 1686
Honda CRV 2.0 SE Sport auto 19113 17343 1769
All Drivethedeal cars are delivered anywhere in Britain and have a full manufacturer's warranty.
More at
www.drivethedeal.com
Comments