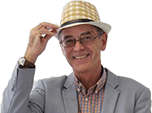 Used Car Checking Kit, Just £35.99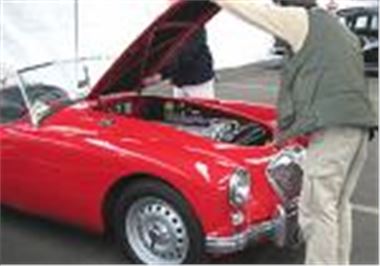 www.usedcarchecks.com
has launched a unique used car buying kit aimed at helping people buy a better car.
With every stage of the process in mind, the Action Pack costs just £35.99 and includes part-payment of a 140-point independent vehicle inspection with 45 day inspection warranty. (£29.99 was the pre-Christmas price.)
Finding the right car at the right price can be a bit of a minefield, so a copy of Parker's Price Guide is included. So too is the Deals On
Wheels book, which offers useful hints and tips on what to look outfor when scouring the classifieds, and importantly, how to get a deal that leaves you smiling rather than the vendor.
Once you've found your next car and agreed a price, you'll want to make sure that the working parts are as good as the waxed bodywork. By paying £62, making £97.99 in total, you will be able to organise a full, independent Used Car Checks inspection of the vehicle.
Conducted on a hydraulic ramp at one of over 1,400 accredited and approved garages nationwide, every car comes complete with the added bonus of a 45 day warranty provided by Used Car Checks partner, Warranty Direct. Buyers of the Action Pack will also automatically receive a £25 discount off the full price of an extended warranty.
Each inspection usually costs £99, but the Action Pack offers a saving of over £7 plus two useful buying guides worth another £10.
With 1 in 3 used cars aged over 3 years old, suffering some degree of
mechanical failure during the first twelve months of ownership, making sure you don't buy a lemon couldn't be easier.
For more information, visit
www.usedcarchecks.com
or call 08700 46 86 02
To visit Warranty Direct, direct, please link to
www.warrantydirect.co.uk
For example, for a 49,000 mile 1998 Ford Mondeo, the cost of 13 months on-line Gold cover, including air-conditioning and with a high claims limit of £5,000, would be £234.25. For 25 months it would be £413.51.
For a lesser level of Standard cover, not including aircon, the cost would be £222.75 for 13 months, or £390.51 for 25 months, with the same high £5,000 claims limit.
For merely Driveline cover, the cost would be £150.75 for 13 months or £246.53 for 25 months. Exactly what is covered by each type of policy is clearly detailed in the easy to use, on-line search form.
For your quotation for any car, go to
www.warrantydirect.co.uk
Or to check out Warranty Direct's experience of the likely reliability of a car you are thinking of buying, go to
www.reliabilityindex.co.uk
Comments