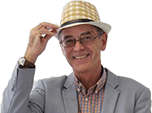 MR2 Just £7,400 at Auction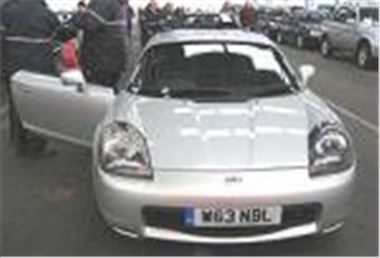 There were plenty of pickings at Blackbushe today, especially among the part-exchanges.
This 2000W MR2 was a bit up in the miles at 76,775, and had been through three owners but it sported a hard-hat, and was sold with no faults so someone definitely enjoyed the drive home for £7,400.
A 1990 Mercedes 300SL was snapped up sensibly too, for £8,950, which seemed very fair to me despite at least 104k miles due to a declared speedo swap at 42k, leaving just 62k on the face of it.
Also cheap, a 97P E36 M3 with 82k at £9,500; a 59k mile Focus 2.0 Ghia at £4,900, a 93k mile 98S Peugeot 806 7-seater at £4,000; a 50k mile 97P Mazda MX6 auto at £3,750 and an 80k 98R Mondeo 2.0LX estate at just £1,450.
A pair of Picasso HDI 90s made an interesting comparison. The three and a bit year old 2000X with 49k miles sold for £6,550, while the eleven month old 03 reg with 19k miles sold for £8,900. That suggests to me that, bought well, you could do 30k over 2 years in a Picasso HDI for about £1,200 a year. Cheap motoring.
But BMW E46s were dear. A 70k mile 2001/51 320CI 2.2 sold for a serious £13,400. A 44k mile 2000W 318CI sold for £10,950. A 55k mile 2001/51 316iSE auto sold for £9,700. And an 82k mile 2001X 320iSE 2.2 bid to £9,200, which wasn't nearly enough.
New faces on the block? A 10k mile 2003/53 Vauxhall Signum 2.0DTI Elite bid to £13,100 provisional, and a 33k mile 02 reg Skoda Octavia RS sold for what looked to me a high £9,750.
If you're thinking of buying at auction, as always the best way to look for a specific car or pre-check a day's sale is to visit
www.auctionview.co.uk
Next Brightwells HUGE WEEKLY 4x4 SALE is next Tuesday 2nd March at Leominster Market on the A49 by-pass, Leominster, Herefordshire, start time 11.00am, phone: 01568 611325, website:
www.brightwells.com
Comments