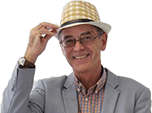 Motorists Pay £1.6 Billion for Car Repairs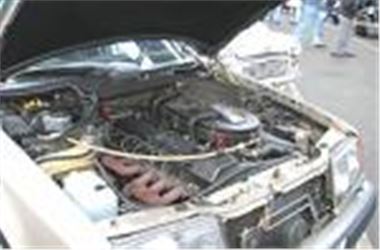 Britons paid out £1.6bn in 2003 to repair their cars with the average garage bill ranging from just £85 to a bank busting £1,623.
Analysis of claims paid by independent warranty provider,
www.warrantydirect.co.uk
on cars aged between 3-10 years old found the Ford Ka as the cheapest to repair with an average £86.49 bill for each visit.
At the other end of the scale, engine failure on the World Rally inspired Subaru Impreza pushed it to an average of £1,623. With 36 percent of its Impreza bills over the £1,000 mark, the largest repair claim handled by Warranty Direct in 2003 stood at £4,500.
The majority of new cars come with a three-year manufacturer supported warranty as standard to protect the consumer against unwanted bills. With 12.689m vehicles falling within the 3-10 year old bracket on British roads according to the DVLA register, Warranty Direct claims suggest the chances of failure run at more than a third. The average bill paid by the specialist insurer last year stood at £379.31.
Top 10 Models
ModelCostClaims per 100 policies
1.Ford Ka (96-on)£86.4922%
2.VW Polo (95-00)£103.7224%
3.Volvo S/V40 (96-on)£113.7217%
4.Renault Clio (98-01)£128.549%
5.Mazda MX-5 (90-on)£133.818%
6.Vauxhall Corsa (93-00)£137.9227%
7.Vauxhall Astra (98-on)£138.4416%
8.Ford Mondeo (93-00)£140.8525%
9.Ford Focus (98-on)£143.0621%
10.Volvo 850 (93-96)£146.7019%
Bottom 10 Models
1.Subaru Impreza (93-00)£1,623.0025%
2.Jeep Cherokee (93-01)£693.3649%
3.Porsche Boxster (96-on)£671.9519%
4.Range Rover (94-02)£523.9052%
5.Ford Scorpio (95-98)£521.0555%
6.Fiat Coupe (95-01)£493.5239%
7.SAAB 9000 (88-98)£459.5750%
8.Mitsubishi Shogun (83-00)£407.1522%
9.Rover 600 (93-99)£406.3930%
10.Nissan Primera (96-99)£402.5114%
Although Britain's biggest selling model, the Ford Focus, shows an average spend of £143.06, the biggest claim stood at £353. The Blue Oval does, however, prove to be the cheapest manufacturer to repair. Three models – the Ka (1), Mondeo (8) and Focus (9), fall inside the Top 10 giving an average of £195.44.
"The figures offer an indication of the cost of repair if something did go wrong for the owner," explained Duncan McClure Fisher of Warranty Direct. "It is also a valuable guide for people looking at a new car so that they can make a more educated judgement on future running costs."
In terms of market segment, superminis cost an average of £197, less than half the £414 faced by 4x4 owners. Small family models like the Ford Focus cost £221 on average, Executive models £335, Sports at £328 and MPVs, like the Renault Espace, £325.80.
McClure Fisher added: "Repair bills vary dramatically but as a rule of thumb the bigger, more complicated the vehicle in terms of electronic wizardry, the more expensive it is likely to be to put things right."
ENDS
For further information please contact Andrew Francis at Performance PR on
Tel: 0208 946 3456 Mob: 0787 981 3639 Email: andy@performancepr.com
Editors Notes:
Launched in 1997, Warranty Direct was the first direct personal Warranty Company operating in the UK. As a privately owned insurance intermediary, the firm operates within the automotive and household electrical markets. Its Reliability Index is featured in What Car? Magazine.
All Warranty Direct policies are underwritten by Cassidy Davis Insurance Group. Founded in 1977 Cassidy Davis Insurance Group is the specialist personal lines division of The St Paul at Lloyd's. The St Paul at Lloyd's is wholly owned by The St Paul Companies Inc (a world-wide insurance organisation founded in 1853 in Saint Paul, Minnesota, USA which has assets in excess of US$38 billion.
Analysis is based on over 30,000 policies issued by Warranty Direct to owners of cars aged 3-10 years old.
Average Repair Bills by Manufacturer in 2003
1.Ford£195.44
2.Vauxhall£216.84
3.Citroen£225.28
4.Fiat£226.05
5.BMW£244.20
6.Hyundai£246.38
7.Mazda£251.75
8.Honda£254.71
9.Daewoo£270.16
10.Peugeot£282.44
11.Nissan£286.68
12.VW£292.12
13.Volvo£311.70
14.Jeep Chrysler£316.68
15.Rover£322.29
16.SAAB£328.81
17.Mitsubishi£340.97
18.Jaguar£341.12
19.Renault£342.28
20.Audi£351.71
21.Toyota£358.66
22.Mercedes£365.86
23.Seat£383.33
24.Land Rover£403.36
25.Alfa Romeo£443.35
26.Subaru£1,146.16
For your quotation for any car, go to
www.warrantydirect.co.uk
Or to check out Warranty Direct's experience of the likely reliability of a car you are thinking of buying, go to
www.reliabilityindex.co.uk
Comments