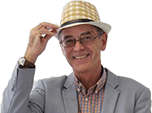 Classic Bargains at Blackbushe Today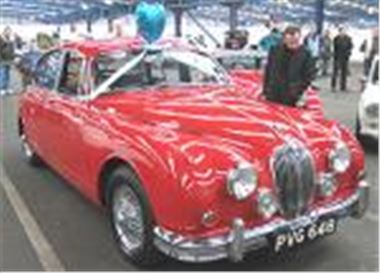 I couldn't fault this stunning Carmen Red 1961 Mk II 3.8 manual, so I asked a few other onlookers and they couldn't fault it either. Given its condition it was very sensibly estimated at £22,000 to £25,000. Yet top bid was £17,700 provisional and, reluctantly, the vendor later accepted it.
That's why if you've got a stash of cash it's always worth attending classic auctions. You might just luck in where the competition is not too stiff and the seller is relatively desperate.
Other sellers included a 1936 BSA Scout 4-seat sports tourer, sold for £6,300; a 1948 Morris 8 Series E four-door, sold for £1,950; a 1933 Austin 10/4 saloon, sold for £2,650 and a 1933 Austin 10/4 5-cwt van, bought for its plate of 'JH 5770' for £2,950 by a bidder who just happened to have the same initials.
A 1975 Rolls Royce Silver Shadow, presented as a prize on Channel 5's Fifth Gear TV Show, went for a mere £4,000; a saggy and baggy 1966 Humber Imperia sold for £800; a mismatched, incomplete AC Cobra frame with Mk II front suspension pick-ups and set up for a Mk IV independent rear end sold for a massive £4,300; probably the best Reliant Scimitar SSI the world will ever see, with a modified 135bhp engine, went for a grand; but low bid of the day had to be the paltry £2,500 bid for a magnificent, near-unique 1959 GAZ 13 Chaika limousine.
More results at
www.classic-car-auction.co.uk
BCA's Classic Auction schedule for 2004 is Monday 19th April at Bridgwater; Monday 7th June at Brooklands Museum; Saturday 31st July at Blackbushe; Monday 4th October at Bidgwater and Saturday 4th December at Blackbushe.
The next 80 car H&H classic sale is on Saturday 21st February at a new venue: International Historic Motorsport Show, The Royal Showground, Stoneleigh Park, Warwickshire. Competition car entries include a 1961 Jaguar E-Type Lightweight; 1987 MG Metro 6R4; 1958 Austin A35 Speedwell recreation; 1972 Brabham BT38C F3; 1937 MGTA Type replica; 1960s Crossle 95; 1964 MGB roadster; 1965 Renault Dauphine Gordina; 1956 Lotus XI Le Mans; 1959 Sunbeam Alpine Mk II; 1960 Turner Climax MkI; 1971 Merlyn Mk21 Formbula B; 1967 Alpine Renault A110 rally car; 1933 MG J3 Midget supercharged; 1988 Argo JM19C Group C2 sportscar. Many more competititon and road car entries at
www.classic-auctions.com
H&H's Classic Auction schedule for 2004 is 6th/7th April Pavilion Gardens, Buxton; 8th/9th June Pavilion Gardens, Buxton; 27th/28th July Pavilion Gardens, Buxton; 5th/6th October Pavilion Gardens, Buxton; 7th/8th December Pavilion Gardens, Buxton. Note that the first day is automobilia, second day cars.
Comments